Paul Scholes claims David Moyes was "negative" during his brief Manchester United managerial reign and believes Ed Woodward's future as the club's executive vie-chairman hinges on the summer transfer window.
Scholes also revealed in a candid blog post he did not expect to remain at United following Louis van Gaal's managerial appointment and also questioned whether Roy Hodgson had the "balls" to drop Wayne Rooney at the World Cup.
The former midfielder assisted Ryan Giggs for United's final four matches of the season following Moyes' sacking of a season he labelled a "disaster".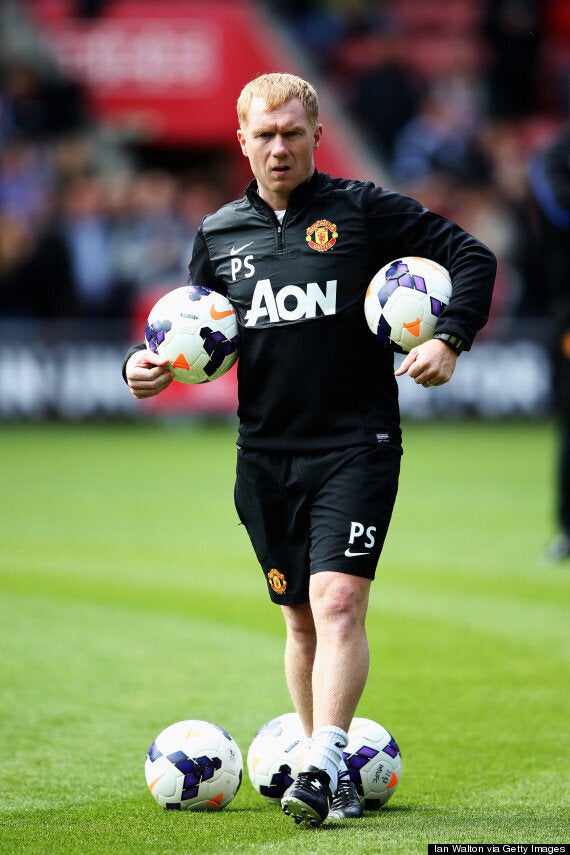 Scholes assisted interim manager Ryan Giggs for the final years
"The players did not perform last season," Scholes said. "The manager was a little negative with the teams he put out but I wasn't around the place in training until Ryan asked me back, so I can't judge properly. David Moyes took a lot of stick, but I believe he's a top manager. I'd question if 10 months was enough time.
"Edward Woodward has an awful lot to prove this time that he's good enough at his job. He has to bring the players in that the new manager wants. It's obvious that last year he didn't manage to do that. If he doesn't, we are not going to get anywhere near the top."
Scholes heralded the imminent arrival of Bayern Munich midfielder Toni Kroos, but insisted United "need five or six [players] to get anywhere near the top of the Premier League again."
On his future, Scholes added: "I've not spoken to Edward Woodward. I came back for Ryan Giggs for the last few games of last season to try to help out, but I'm not waiting for a phone call and don't expect to be at United next season."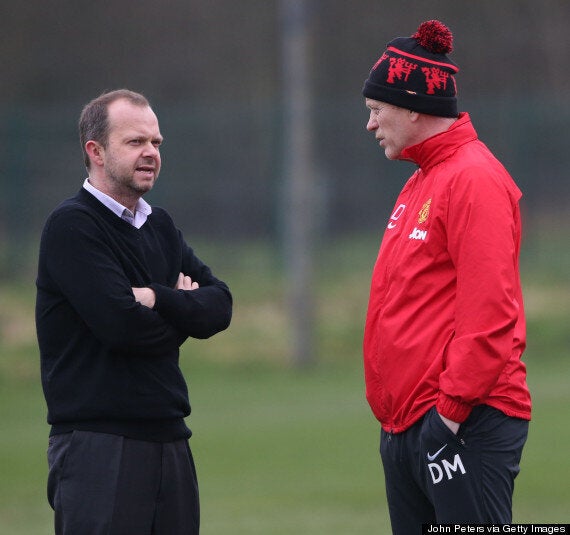 Woodward and Moyes presided over an amateurish transfer window last summer
Scholes played at the 1998 and 2002 World Cup finals for England, scoring in the Three Lions' opening victory against Tunisia at France '98.
However, his England career was overshadowed by profligacy in his final three years, in which he scored on just one occasion, before he retired from international football at the age of 29.
Rooney is yet to score in eight World Cup finals appearances and his inclusion in the team has been questioned by some.
"I'm not saying Wayne needs to be dropped but if form doesn't get up to scratch in the warm-ups, or in the first game of the World Cup, it'll be interesting to see if the England management team has the balls to make that decision," Scholes said.
"We have quality forwards in the squad this time. That should give Wayne the competition he needs to spur him on a little more.
"To get the very best from Wayne in Rio, the manager needs to tell him: 'Don't bother running back. Stay up top. Stay centre forward. Score goals. That's your job in my team.'"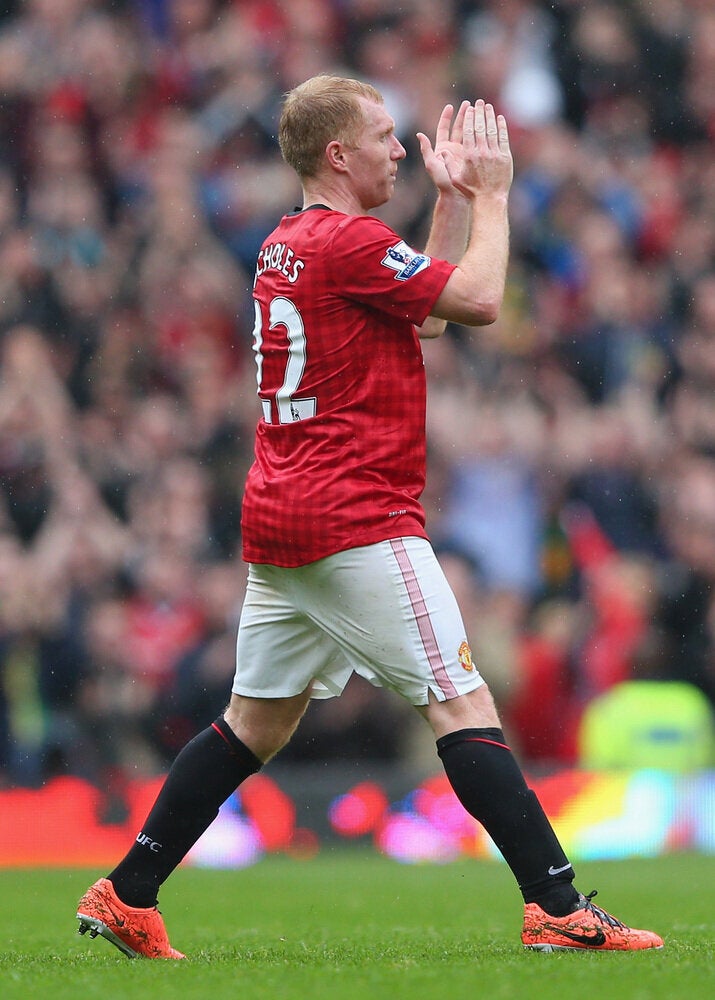 Paul Scholes' final Old Trafford game
Popular in the Community