Real Madrid paraded their 10th European Cup - La Décima - in front of thousands of supporters that gathered in Cibeles Square in Madrid.
Gareth Bale, who scored the winner in Lisbon's Estadio da Luz stadium, described lifting the Champions League trophy with Real Madrid as "a dream come true".
When asked what it felt like to lift the trophy, Bale said: "A dream come true, literally. When you're a little boy you dream of lifting the Champions League, and to lift the 10th one for Real Madrid is special. It's one that will go down in history.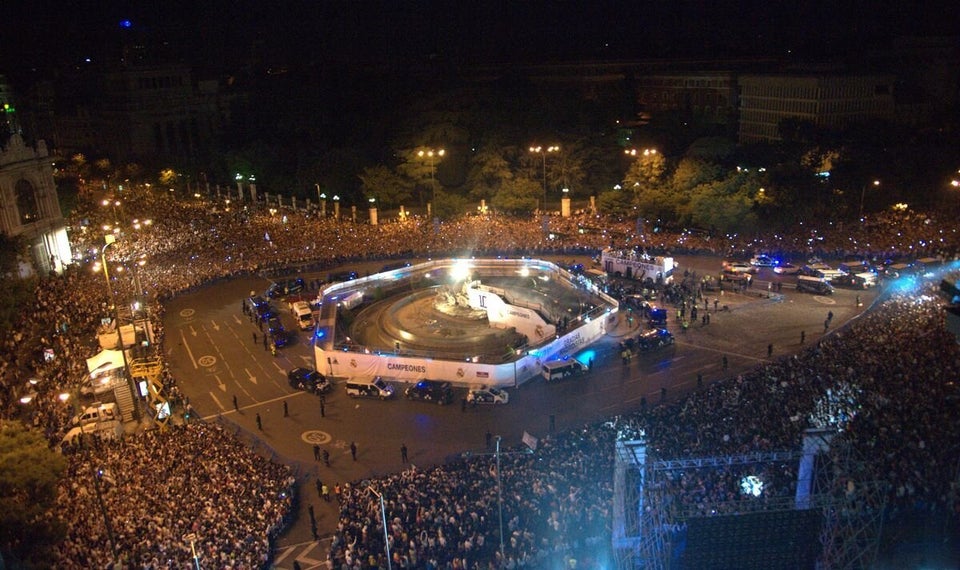 Real Madrid trophy parade
"It's an amazing feeling to win the Champions League. And yes, it was a hard fought game, they made it very difficult for us, but yes, we showed our character that we've got in the team and eventually we were able to win.
"We always were praying that we'd get a goal, and it was obviously great that we did. We left it late, but it made it that extra bit more special.
"It was a difficult extra time, everybody was tired, but we showed our character again, and we were able to lift ourselves for the last 30 minutes. We got the momentum and got a few goals to win the trophy."
Related