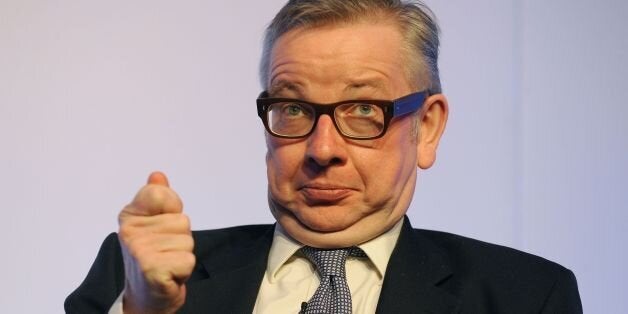 Academics and writers reacted angrily to news that OCR, one of the country's largest exam boards, has left To Kill A Mockingbird, Of Mice And Men and Arthur Miller's play The Crucible off its draft English Literature syllabus.
Paul Dodd, OCR's head of GCSE and A-Level reform, directly linked the move to Mr Gove's personal taste, claiming that the Education Secretary "really dislikes" Of Mice And Men.
And he claimed that the aim of a new subject content for English literature in December published by the Department for Education (DfE) was to broaden the range of books studied by GCSE pupils.
Commenting on Mr Dodd's claim, the former journalist replied that he had "read and loved" Of Mice And Men and To Kill A Mockingbird as a child.
"Just because one chap at one exam board claimed I didn't like Of Mice And Men, the myth took hold that it - and every other pesky American author - had been banned," he said.
He went on: "I have apparently decreed that only literature written by true-born Englishmen (copyright Daniel Defoe) can be read by our children.
"And without waiting to do anything as mundane as checking the facts, a host of culture warriors have taken to Twitter to denounce this literary isolationism.
"As an English literature graduate - and indeed unabashed Americanophile - I am rather pleased on one level that so many rhetorical swords should have leapt from their scabbards to defend both literature and the unity of the Anglosphere.
"But sadly I can't take too much delight in these protestations of literary affection. Because they are - in more than just one sense - rooted in fiction."
The new English GCSE subject content published in December includes at least one play by William Shakespeare, work by the Romantic poets, a 19th Century novel, poetry since 1850 and a 20th Century novel or drama.
The DfE has claimed that previous English Literature GCSEs were "not rigorous enough" and their content was too narrow.
In his article, Mr Gove complained that in a recent year 280,000 candidates had studied just one novel for exam board AQA's English GCSE.
More than 190,000 of these had read Of Mice And Men, he claimed, with most remaining pupils studying other 20th century texts such as Lord Of The Flies.
The Education Secretary said he wanted to counter this trend, allowing young people to "encounter as many books as possible from different cultures".
Related