Heineken seem to have a real problem with women.
On Saturday, the Dutch beer maker aired a TV advert in Brazil encouraging women to go shoe shopping during the European championship football game between Real Madrid and Atlético Madrid - leaving their male partners free to enjoy the game without them.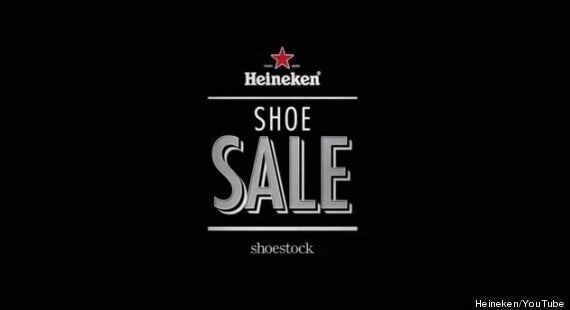 Because you can't enjoy a good a good game of footie with the Mrs in the house, eh lads?
The ad, which was made in partnership with the shoe store Shoestock, offered women a 50% discount on shoes during the game.
A voiceover can be heard listing types of shoe, claiming that the sale will give a woman "everything to make her think only about shoes, and especially not about where you are."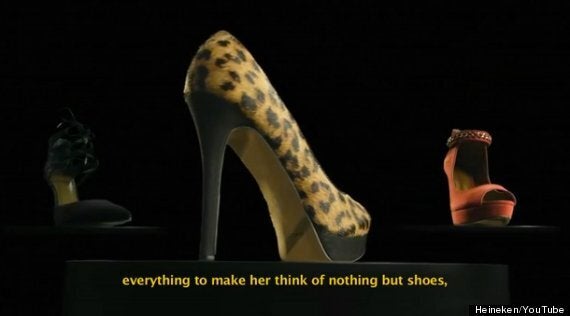 The official video has received so much criticism for its sexist message that it's been removed from YouTube.
According to The Daily Mail, before the video was removed one viewer wrote: "Thank you, Heineken, for reminding me that my place is JUST in a store thinking about my appearance and not drinking your beer, which was my favourite, watching sports with my friends, which I thought was fun."
Without the video itself to comment on, women around the world took to Twitter to slam the advert.
Translation: "The macho idiot who created the Heineken campaign forgot that women also drink beer and watch football."
Wieden + Kennedy creative director Otavio Schiavon, whose agency was behind the ad, told AdWeek: "The idea is to help guarantee men time to watch the game on Saturday afternoon.
"So we're going to provide an argument that will make it so their wives or girlfriends have something interesting to do during the game."
A warning to Heineken, we're not going to stop watching a sport that we enjoy because you tell us to, but we may well look elsewhere next time we're buying a beer.
Related