It may have only been uploaded on Tuesday, but the photo has now received over 1.96 million 'likes', making it the most popular photo since the photo-sharing app was launched in 2010.
The photo shows the newly married Kim and Kanye, both dressed to the nines and looking glamorous in Givenchy, sharing their first kiss as a married couple.
Notably absent from the guests was her brother, Rob Kardashian, as was Kanye's 'Watch The Throne' collaborator Jay Z and his wife Beyoncé.
However anyone hoping to get a glimpse of the ceremony will be disappointed to hear that an Instagram photo is about as close as we're going to get, as the couple decided not to film the ceremony for Kim's reality series 'Keeping Up With The Kardashians'.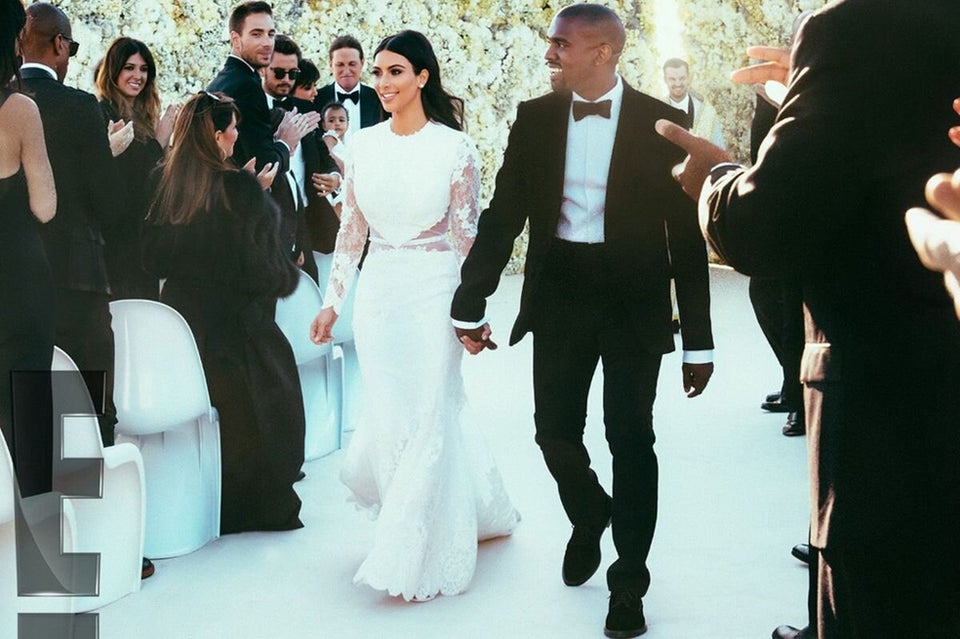 Kim Kardashian And Kanye West's Wedding Photos