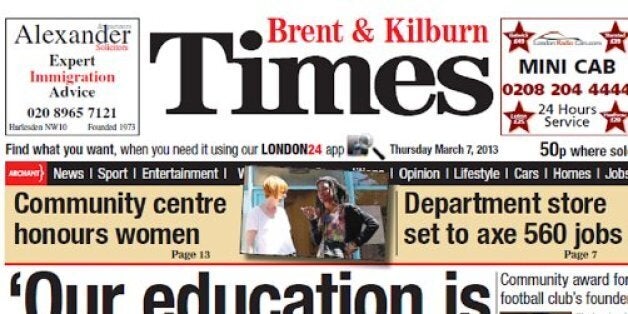 The press watchdog has ruled that a journalist's private status update on her Facebook was a breach of the Editor's Code, even though the privacy settings were restricted and could not be seen by the subject of her rant.
Labour Brent councillor Jim Moher complained to the soon-to-be defunct Press Complaints Commission that he was harassed by the news editor of the Brent & Kilburn Times, Lorraine King, because of an angry status update she posted about him.
But this is the first time the PCC has ruled on a breach committed on Facebook, with only the journalist's 'friends' able to see the published status. The National Union of Journalists told HuffPost UK it would be "improper... if all material published by journalists on non-commercial outlets... should be subject to the Editor's Code".
The incident occurred when King, whilst on bereavement leave mourning her mother, was contacted by Moher asking why her newspaper had not published several of his 'letters to the editor' about speed humps.
The email apparently concluded, "PS by the way it was me who sorted your permit problem", a reference to assistance Moher was claiming he gave King to acquire parking for her grieving relatives.
Angry at his complaints during the difficult period, King posted a status update on her private Facebook profile, visible to her 250 friends, calling Moher a "failed wannabe MP", and adding: "I plan to make his life a misery as much as possible."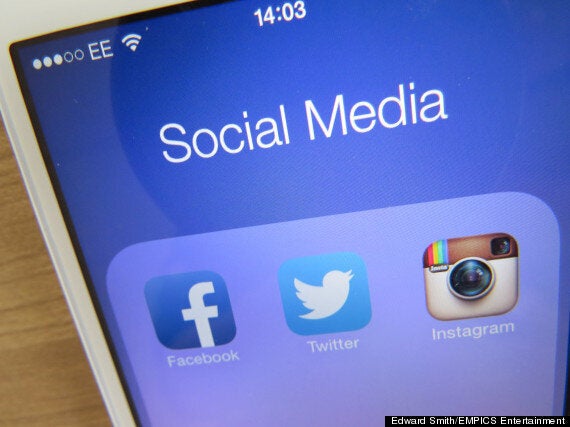 Should social media be regulated by your professional body?
The councillor was not named in the status updates but it was obviously directed at Moher, the newspaper conceded. It is believed the pair were not friends on Facebook but the contents of the status were passed on to him.
The posts were "liked" by 54 people and garnered 43 comments by other users, who called them "sheer venom" and "shocking."
It is the first time that the PCC, shortly to be abolished and replaced by several new bodies, has decided it can rule against what is published by journalists on 'private' social media accounts.
Archant, which own the Brent & Kilburn Times, had argued the incident did not constitute intimidation or harassment as the comments had been made on her personal Facebook account and could only be seen by a limited number of her friends.
But the PCC ruled the comments "had contained abusive language, personal insults and an implied threat of violence - albeit not one that was intended to be taken seriously".
"While acknowledging that the comments had been published at a difficult time for the news editor personally, the Commission had no hesitation in finding that this constituted intimidation within the meaning of Clause 4 and a serious failure to uphold the highest professional standards required by the preamble to the Code," the ruling said.
Charlotte Dewar, Director of Complaints and Pre-publication Services at the PCC, said: "This ruling by the Commission demonstrates that the terms of Clause 4 apply to all professional conduct by journalists, and that there is not always a clear line between the personal and professional.
"Journalists must take care when discussing professional relationships, including on social media."
Mike Jempson, Vice-chair of NUJ Ethics Council, told HuffPost UK it was an issue that the union had debated on several occasions. "Difficulties have arisen because some employers encourage reporters to express their opinions on blogs and to engage with their publics via social media, yet as reporters they are expected to retain a degree of impartiality," he said.
"Journalists share the right to freedom of expression with all members of the public, and should not feel constrained in how they express themselves. Indeed many journalists also write fiction, drama and poetry which is not a matter for the PCC."
While stressing it was important the journalists themselves made the distinction between personal and professional contributions on social media, it would be "a pity, and improper, if the PCC and its successor IPSO were to determine that all material by journalists published on non-commercial outlets that operate their own agreed contributors' codes should be subject to the Editor's Code."
David Banks, a media law expert and trainer told HuffPost UK journalists were increasingly being seen as professionally responsible for posts on social media, even private platforms. "We've seen that in a number of court actions for libel, and now we see it in this PCC decision," Banks said.
"Your tweets and FB posts are to a greater or lesser extent, public, and if you say something there which is legally actionable, or professionally dubious, they will come back to haunt you. The problem is that because of the social nature of this media, people are lulled into a false sense that they are in a private conversation and let their guard down.
"For journalists the rule should always be, if you wouldn't want to see it on your website or in print, don't put it up on your social media feed."
A spokesman for King's newspaper group told HuffPost UK: "Archant fully accepts the adjudication of the Press Complaints Commission in upholding a complaint against the Brent & Kilburn Times, under clause 4 (Harassment) of the Editors' Code, relating to postings made by member of staff on her Facebook page.
"Following the ruling, Archant is reviewing and re-issuing its existing social media guidelines, to ensure all editorial staff are reminded of their obligations, both under the Editors' Code and the company's policies. All Archant editorial staff have clauses written into their contracts of employment making it clear they must adhere to the Editors' Code at all times."