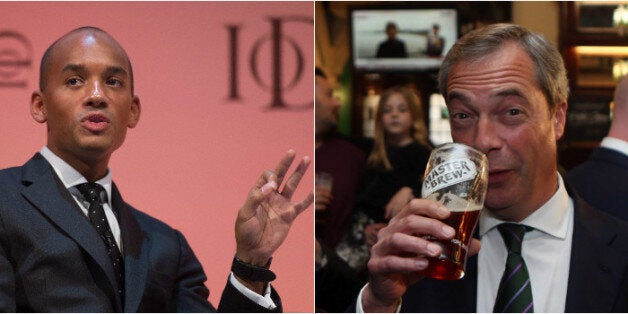 Shadow business secretary Chuka Umunna has accused Nigel Farage of "maliciously" distorting the immigration debate - but warned that public concerns on the issue cannot be ignored. The MP also cautioned Labour against taking too much pleasure in the collapse of the Liberal Democrats, saying voters are sick of politicians attacking each other rather than working to improve Britain.
The comments came in a speech to Blairite think-tank Progress, as activists digest the implications of last week's local and European election results. Labour gained 300 councillors and boosted its number of MEPs, but saw Ukip thwart its progress in key target areas and even make gains in traditional party heartlands.
Umunna told Progress's annual conference on Saturday that Britons would be "watching carefully" to see how Labour responds to the polls. But he suggested that apathy, rather than Ukip, could be the main challenge at next May's general election.
"Ukip topped the poll in the European elections," Umunna said. "I don't like that but that is what happened and we must respect the result. But the British people will now watch carefully how we respond and what we say and do for the next 11 months before deciding whether and how to vote next year.
"I say 'whether' because two thirds of them did not turn out to vote this time. It is our duty as democrats to do all we can to get people voting." Umunna went on: "The easy thing would be to rejoice in the Lib Dems' discomfort, as the biggest losers. They have been wiped out in large swathes of the country.
"The best friend of the man I shadow (Business Secretary Vince Cable) has provided plenty of copy trying and failing spectacularly to get Vince installed as their leader. But, the people we represent could not care less about Matthew Oakeshott, the ups and downs, the Westminster soap opera.
"The sense that we are more concerned with political partisanship than their concerns is partly why some voted Ukip in the first place - we cannot afford to forget that. So in our response let's focus on the people not us."
The Streatham MP said too many people in Britain were plagued by "uncertainty" over jobs and money, and felt "powerless in the face of huge change". "That's why Ukip topped the poll. Like all history's successful ideologues, they tapped into that feeling of being out of control and have given people an easy explanation for it and something and someone to blame," he said.
"With a deliberate and maliciously distorted analysis of immigrants and our sovereignty, they have made Europe and immigration the problem. At the same time they have capitalised on people's increasing distrust of politics and other institutions in society by claiming they are a force against the establishment.
"I smile at this because Nigel Farage became an MEP over 15 years ago when many of my intake of MPs were still at university! But his anti establishment shtick has worked. But the issues people are worried about are real. Their causes are complex and are far more fundamental than Europe.
"Some are global in nature - climate change, energy prices, population shifts, pressured resources. Some are the consequences of progress - think of how the trends of outsourcing, automation and robosourcing can drive inequality. Some reflect the deficiencies of our government and politics - short-termism, short-sightedness, the power of special interests.
"And all of these challenges would present themselves whether we were in or out of Europe. Now you can pose with a pint, drink loads of beer and smoke loads of cigarettes, till you keel over, for the benefit of the cameras, but that does not mean you have the solutions to these problems. In many ways the policies they occasionally cite will actually exacerbate the problems."
Umunna said the UK had to be "open and engaged with the world". "Europe isn't perfect. We know that. But it isn't the main problem. If we give up on it, our consequent reduced influence on the world stage - economically and politically - will become a very big problem. If we work at it, it can be part of the solution to problems I've described," he added.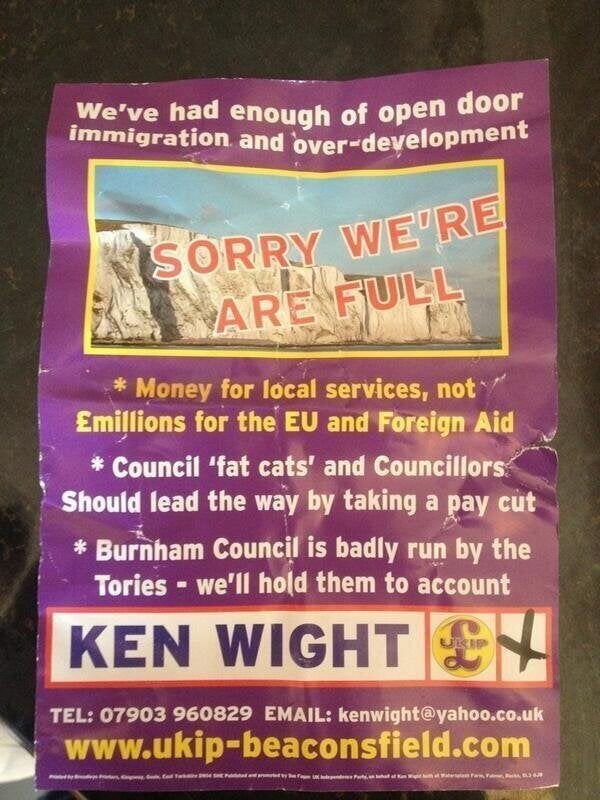 Silly Ukip Flyers