Tony Blair is reportedly hoping to re-engage in our country's political debate.
While a shaken Westminster recovers in the wake of last week's Ukip "Earthquake", the former prime minister has apparently announced he is looking for a prominent pan-European role in the fight against euroscepticism.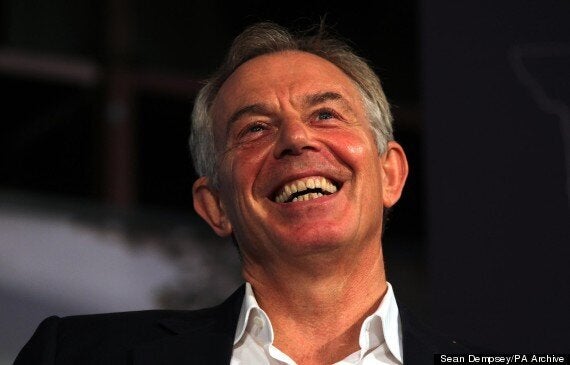 After the european elections saw a dramatic rise of anti-EU parties across the entire continent, Blair reportedly offered his services in a "pro-European role" during a meeting with Angela Merkel this week.
The longstanding aim of generating an "ever closer union" among the people of Europe has been thrown into severe disarray due to the startling success of far right.
So, is Tony set to become the saviour for pro-europeans?
The Financial Times reported that an ally of Blair said that, in his meeting with Merkel, Blair made it clear that he was willing to step up to a high-profile role defending the EU from its increasingly vocal critics.
Blair is known to have angled for the role of president of the European Council in the past, a position currently held by Herman Van Rompuy, who steps down in November.
The party does "not have all the answers" and should be exposed for having "no actual solutions to the problems of the 21st century," he argued.
In his strongest attack yet against Nigel Farage, Blair added: "You look underneath that UKIP facade and you see something pretty nasty and unpleasant."
Since leaving office in 2007, Blair has lost a lot of the support he once had within Labour ranks. But it has not stopped him from intervening.
And he has warned repeatedly that the Labour Party must not become more eurosceptic or more anti-immigration in response to the threat from Ukip.
Blair even backed the Liberal Democrat leader Nick Clegg's highly unpopular pro-European outlook.
But if you are wondering what Ukip's rise would have looked like had it happened on Blair's watch, HuffPost UK readers need look no further than this 2005 video of a clash between the then Labour prime minister and a then relatively-unknown and junior Ukip MEP, Nigel Farage.
In the video, Farage blasted Blair for not curtailing EU legislation, to which the PM replied by calling him a "reactionary".
Blair told him: "You sit with our country's flag, you do not represent our country's interest."
Farage shakes his head and mouths "nonsense" at Blair during the PM's remarks.
Related