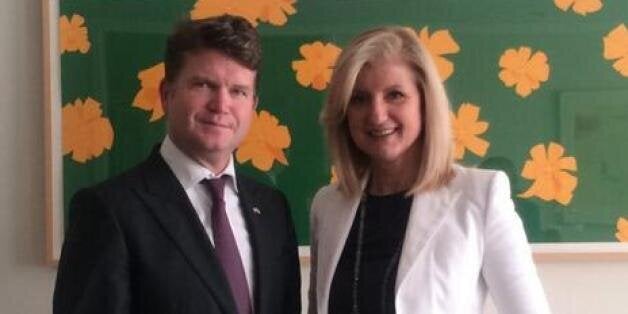 The United States embassy in London plans to install nap rooms to stop its diplomats from getting too tired, the American ambassador to Britain has indicated.
Matthew Barzun made the pledge during an event at the embassy on Monday afternoon alongside Arianna Huffington, the editor-in-chief of The Huffington Post.
During a Q&A session with embassy staff, Huffington encouraged Barzun to follow the example set by the HuffPost New York office and dedicate a space to allow staff to rest. Following enthusiastic reception from his staff, Barzun declared the suggestion was "so moved". He added: "We're going to look at nap room locations."
Huffington also noted that one of the early advocates of wellbeing, of which sleep is an important part, was Roman emperor Marcus Aurelius. "A good example for you here," she told the diplomats who work for the closes thing the world currently has to the old Roman empire.
The embassy's move would mirror the increased trend towards adopting meditation techniques in other government offices in both the US and the UK.
In parliament at least 95 MPs, peers and staff take part in mindfulness courses. One stressed MP said of the classes: "So much of this job involves rushing about from one thing to the next, so it was incredibly refreshing to find time and space to create a sense of calm."
The Bank of England, one of the more stuffy of British establishment institutions, has also revealed it has run taster sessions in mindfulness for its staff.
Related