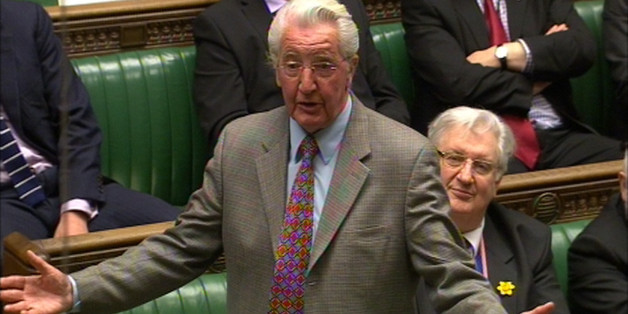 PA/PA Archive
The tradition of Dennis Skinner issuing a heckle in the moments before the Queen's Speech is probably as old as Britain's democracy. This year, the last legislative programme from the government before the general election, the Labour MP went for the rather simple: "Coalition's last stand."
It wasn't a classic gag. But Skinner's to-the-point heckle marked what could be the final year of the Conservative-Lib Dem coalition. David Cameron and Nick Clegg have been keen to dispel suggestions they are presiding over a "zombie" government that has run out of ideas.
And was Skinner's heckle better or worse than last years?
SEE ALSO: Recall Of MPs Bill A 'Cynical Stitch-Up' Warns Tory