These incredible before and after pictures show the true horror and heroism of a day that changed the world 72 years ago.
On June 6, 1944, Allied soldiers descended on the beaches of Normandy for D-Day, in an operation that marked the beginning of the end of a devastating six-year conflict and the eventual victory over Nazi Germany in World War Two.
In a mission described by wartime Prime Minister Winston Churchill as "undoubtedly the most complicated and difficult that has ever taken place", D-Day was the beginning of an 80-day campaign to liberate the region which involved three million troops and cost 250,000 lives.
Few are left to tell the story of the D-Day landings, but today, as we remember the sacrifices and heroism of troops involved in the landings, these pictures of tourists soaking up the sun on Normandy's beaches stand in stark contrast to haunting images taken around the time of the crucial invasion.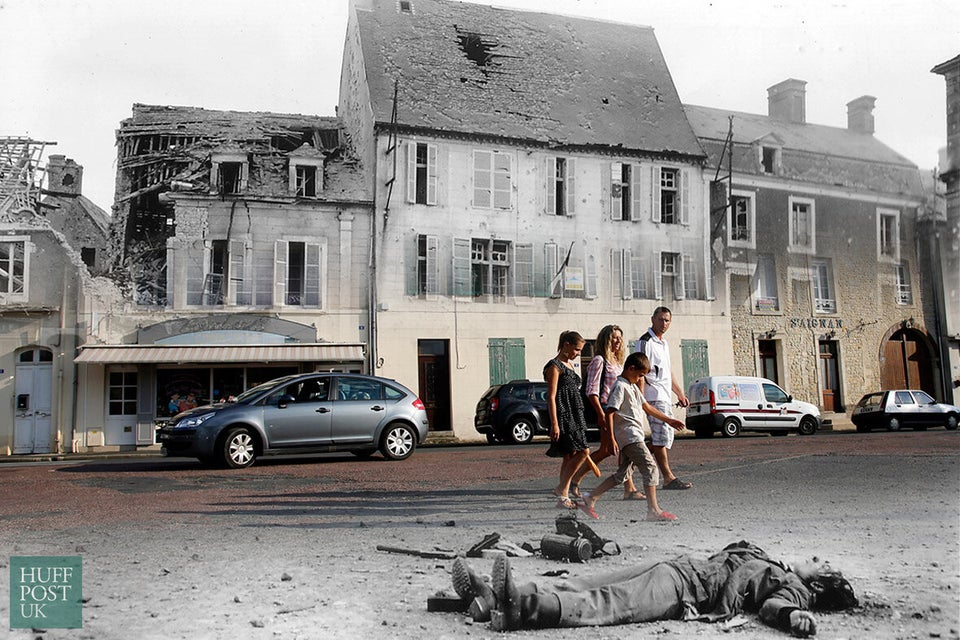 D-Day Landing Sites Then And Now
In June 2014 thousands of people, including some of the ever-decreasing number of D-Day veterans, flocked to beaches, cemeteries and villages linked to the landings.
British veterans of landings honoured their fallen comrades during a poignant service of remembrance in Normandy attended by the Queen.
David Cameron, Nick Clegg, Ed Miliband and about 400 Commonwealth troops also attended the Royal British Legion service at Bayeux Cathedral.
The Prime Minister said it was "incredibly moving" to be at the events in Normandy and it was "humbling" for people of his generation who had not had to do anything like the heroic actions of June 6 1944.
"It is awe inspiring, it gives you a sense of humility but above all it gives you a sense of extraordinary gratitude for what these amazingly brave people did."
He said the veterans still had a "spring in their step and joy in their hearts about coming back here and remembering what they did".
Guests also included French prime minister Manuel Valls and Australian Prime Minister Tony Abbott, who were all packed into the Norman-Romanesque cathedral - the original home of the Bayeux Tapestry - on a day which is expected to mark the high point of the D-Day anniversary events.
At the start of the service the Reverend Patrick Irwin, the Royal British Legion Chaplain to Normandy, told the congregation: "Here in this cemetery we are reminded of the true cost of D-Day whose 70th anniversary we mark today.
"We pay tribute to the dead and welcome enthusiastically the veterans for whose courage and devotion we are most grateful.
"This is a British cemetery and most of the graves in this place are British but D-Day involved many nations and many nations are represented here."
The Chaplain added: "Here in this cemetery men from many nations lie together united in death, and together, united in gratitude, sorrow and respect, we honour their memory - may they rest in peace."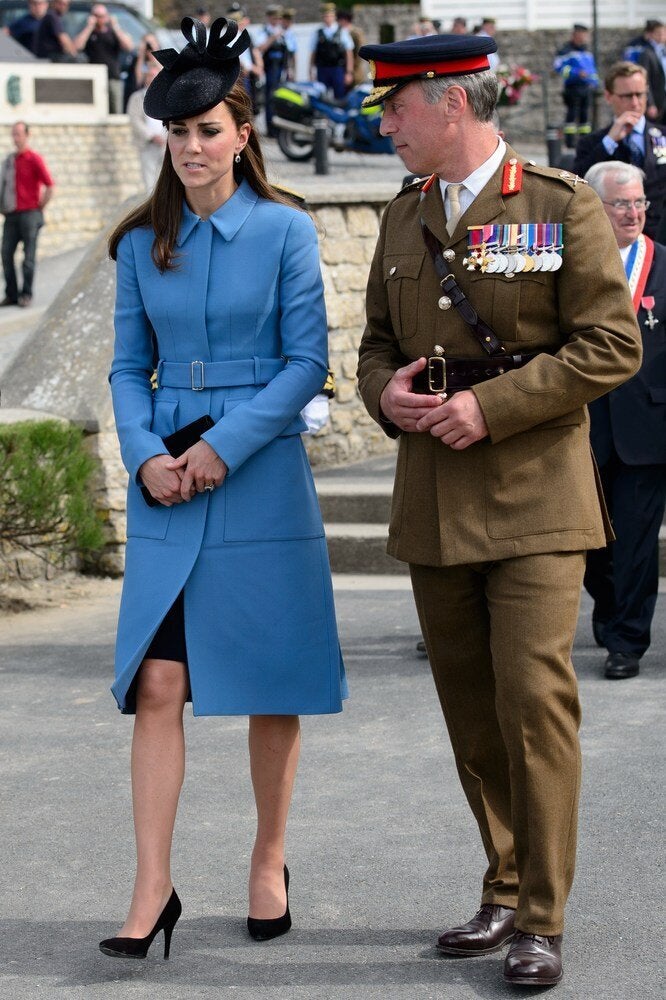 The 70th Anniversary Of The D-Day Landings