Vibrators were originally created to provide women with pleasure, then the 'Guybrator' hit shelves so that men could get in on the act too.
Now, even our pets are taking an interest in sex toys.
Don't worry - this isn't the disturbing prelude to an Anais Nin story; Natalie Ferraro's crafty pup found her vibrator on her nightstand and decided it would make the perfect chew toy.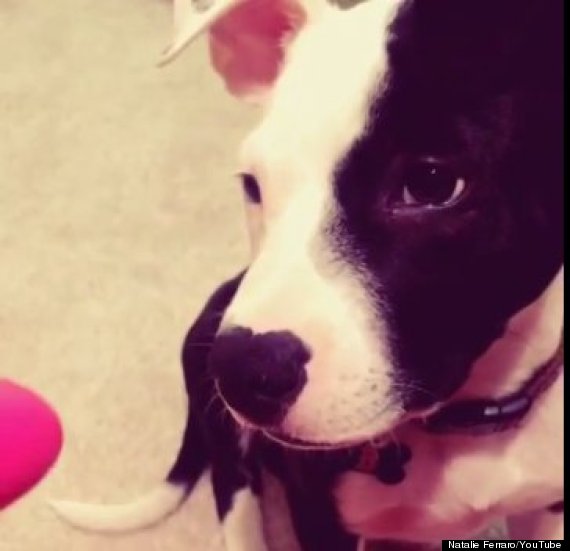 In the YouTube video above you can see Natalie's dog approach the buzzing pink 'mystery wand' with a mixture of terror and curiosity.
If we used words like ROTFL and LOL ( which we don't), this is where they'd appear.
SEE ALSO:

This Chubby Toddler Is The Best Dancer The Internet Has Ever Seen