British police searching for Madeleine McCann have begun examining a fresh area of land in the Algarve resort of Praia da Luz.
The land was cordoned off by police at first light on Wednesday morning and sniffer dogs have been brought to the site.
Graffiti slurring the McCann family and describing British police as "stupid" appearing scrawled on a wall opposite the site. Graffiti scrawled on a wall overlooking the new site accusing British police of being stupid
Two sniffer dogs from South Wales Police were seen with their handlers inside the cordon and appeared to be concentrating on a small area which has been marked out with police tape inside.
A third officer could be seen with them examining notes.
The new area is on the outskirts of the town, around 15 minutes walk from the Ocean Club resort where the McCann family were staying when the child went missing in May 2007, aged three.
Specialist teams spent last week scouring an area of land closer to the holiday apartment where they were staying. Officers have cordoned off a second site in the search
The operation was extended after British police applied to the judiciary to spend an extra seven days in the resort but no work had been carried out previously this week due to a Portuguese national holiday.
A spokesman for the McCann family said they declined to comment on the graffiti, which was written in large letters in Portuguese overnight.
Further officers arrived at the new site this morning and stood around having discussions and surveying the large area.
Further tape was marked out inside the square area within the cordon, appearing to highlight specific areas of interest to police.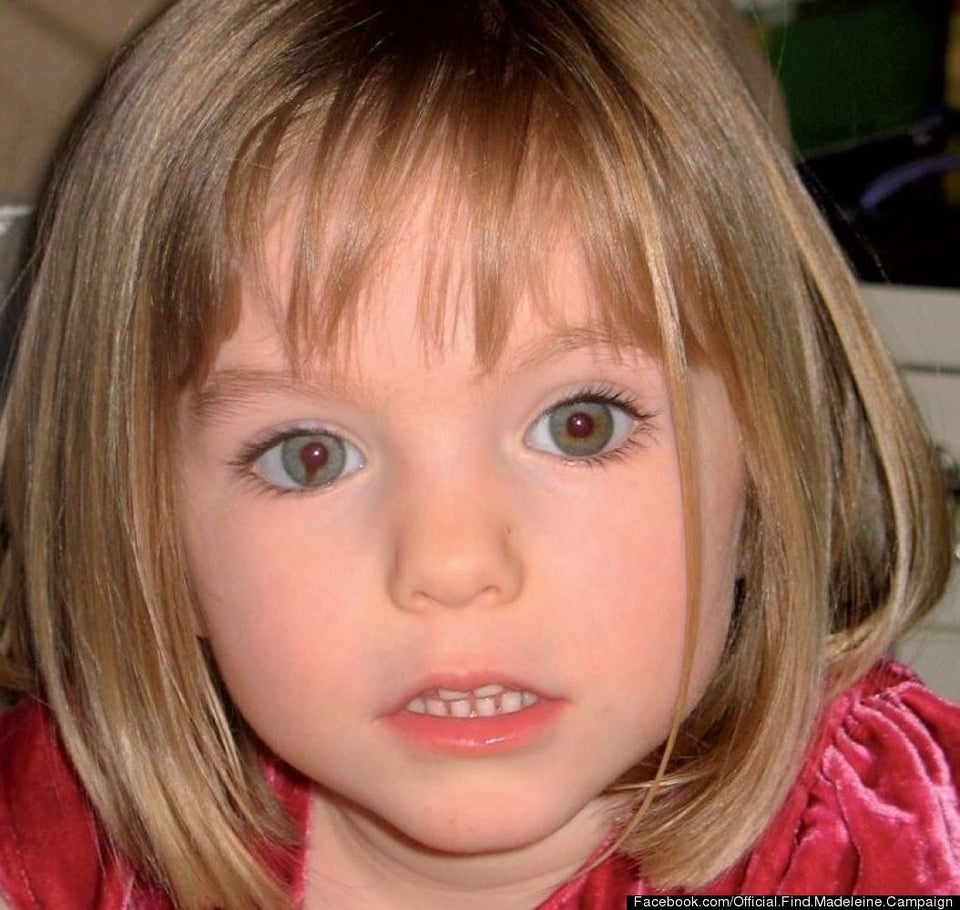 Madeleine McCann
Nine officers lined up and began carrying out a methodical search inside the smaller cordoned-off area.
They moved slowly forwards, poking the grassy area with sticks as they studied the ground for anything suspicious, with some of them bending over to take a closer look at times.
Officers began using a pickaxe and shovel to dig within the small section, while others stood in a group watching them work.
They spent a few minutes digging at the earth, which is very dry due to the warm climate.
It was not known who was behind the graffiti but the police presence in the town has not been welcomed.
Locals who rely on the tourist industry for their livelihoods have spoken of their concern at the new searches taking place at the start of the summer season.
The new operation is only being carried out at the request of the British authorities.
The Portuguese have also re-opened their inquiry into Madeleine's disappearance but while they are working with the UK force, they have refused to set up an official joint investigation.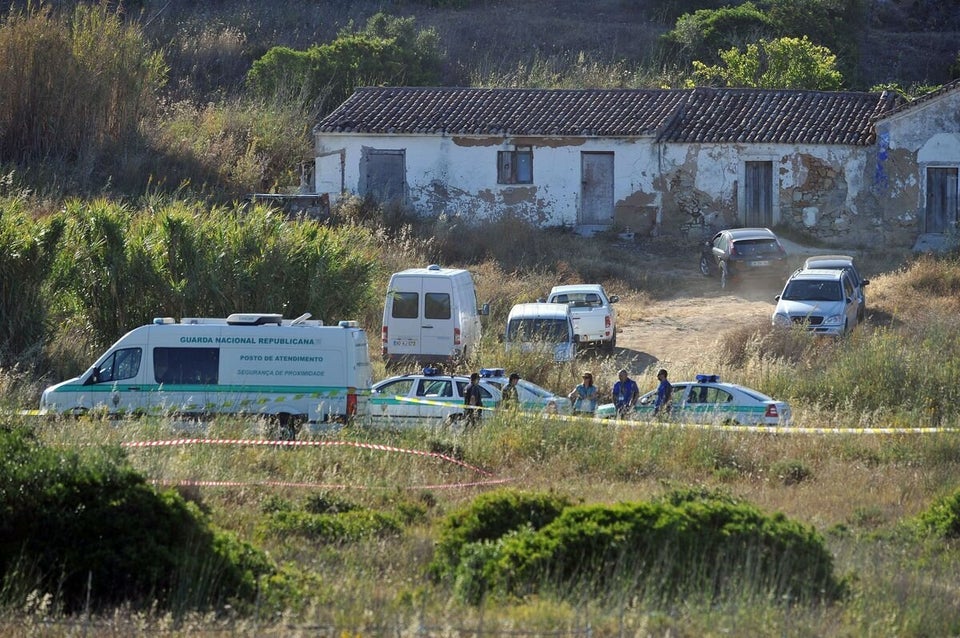 Seach for missing Madeleine McCann