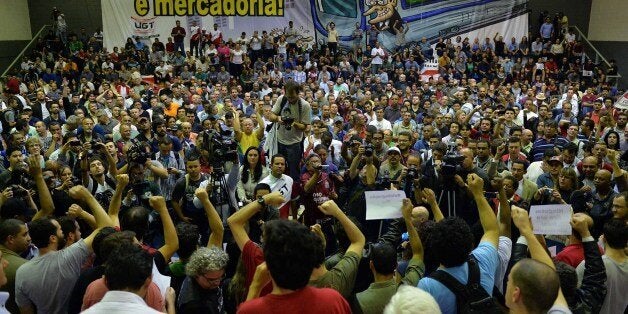 An airport workers' strike has kicked of in Rio, just before the World Cup's opening match.
Ground staff at Rio de Janeiro's two airports declared a partial work stoppage beginning at midnight Wednesday.
With more than three million Brazilians and 600,000 foreigners expected to travel in Brazil during the tournament, the strike will raise fears of delays as thousands of football fans descend on the city.
Rio's Galeao international airport is expected to be one of the country's busiest during the month-long football tournament, which wraps up with the final match in Rio on July 13.
The walkout also would affect Santos Dumont airport, which provides domestic service, including flights to Sao Paulo, where the first World Cup game was being held Thursday.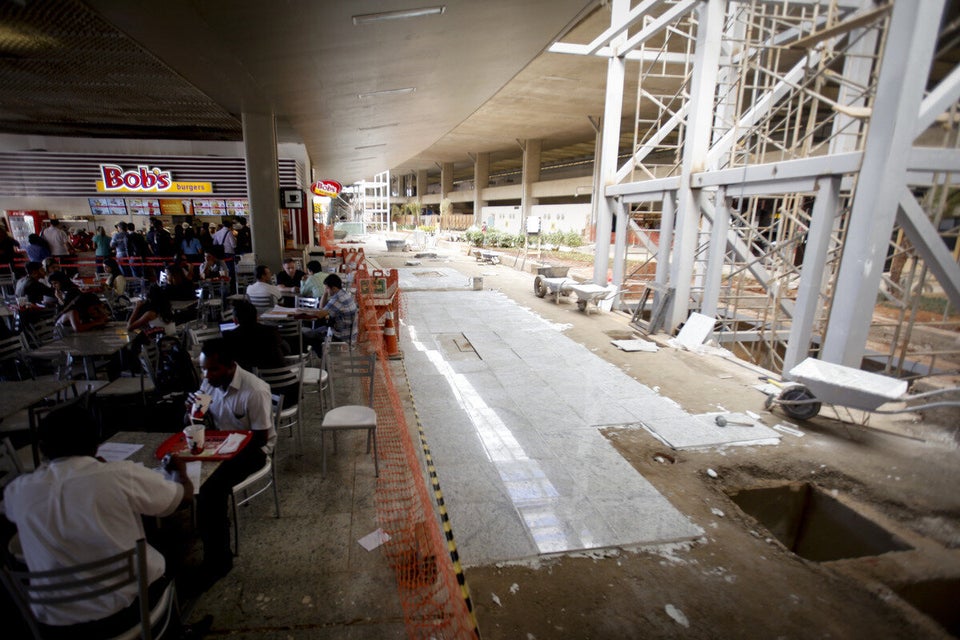 Is Brazil ready to host a World Cup?
Unions representing workers at the two airports including check-in counter clerks, baggage handlers and janitorial staff have been seeking for months raises of at least 5.6% and special bonuses tied to the World Cup.
The umbrella union that represents the workers is calling for World Cup bonuses, better working conditions and raises of up to 12%, but says employers are offering a maximum of 8%.
"After nine months of intense but failed negotiations and intransigence from employers, the Rio de Janeiro Municipal Airports Employees' Union confirms it will strike on June 12," the union said on its website.
A union representative said only 20% of workers would walk off the job for 24 hours initially.
A labour court in Rio issued an injunction ordering the unions to maintain staffing at 80% of normal levels or face fines of up to $22,400.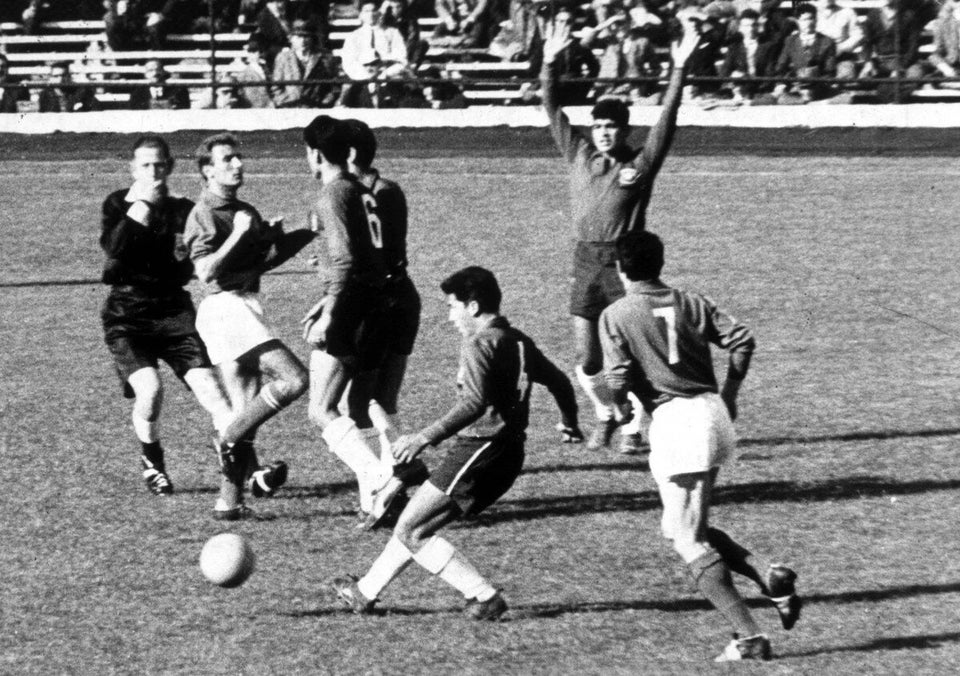 World Cup: Greatest Pictures
Popular in the Community