The Arena Amazônia has been branded "unsuitable" 24 hours before it hosts England and Italy's World Cup match.
The head groundsman responsible for the surface had admitted the pitch was in "bad shape", while another groundsman was photographed spraying a green substance onto the dry brown patches that scarred the pitch on Thursday.
Global players' union FIFPRO said: "The players deserve a quality playing surface. This isn't the case in Manaus."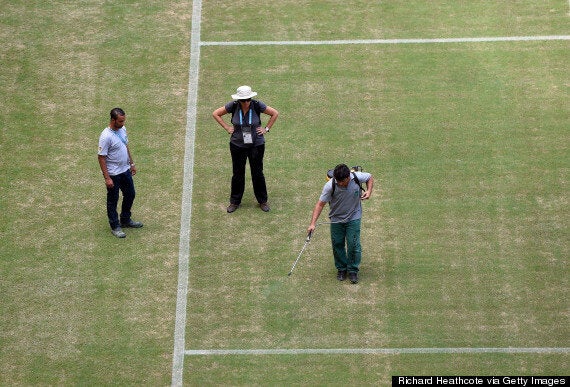 The Arena Amazônia has been dyed in patches by ground staff in Manaus
Fifa did not respond to questions about dying the grass, but it did admit it had conducted "treatment" on the surface.
"The pitch in Manaus has been undergoing treatment in preparation for the World Cup," the game's governing body confirmed.
"Over the last three months, mitigation procedures have been put in place and there continues to be significant improvement. Pitch experts from Fifa and the local organising committee are satisfied the pitch will be ready for training and the matches, and have been based in Manaus to ensure that all proper procedures are in place."
While the pitch may not be aesthetically pleasing, it is at least playable. However, the stadium dressing rooms and corporate areas are still not finished.
Scroll down to see pictures inside and outside the still unfinished stadium which will host its first match in a little over 24 hours.
England striker Wayne Rooney is not fazed about the prospect of playing on such a dry pitch.
"We're not sure, but I think at the end of the day it's the same for ourselves and Italy so we'll both have to deal with that," he said.
His words were echoed by England goalkeeper Joe Hart, who said: "We've both got to play on it, whatever it is. I think they've worked day and night over here to make it the best it can be.
"We've got to appreciate we're playing in the jungle, so we'll take anything."
England and Italy will hold hour-long training sessions on the pitch on Friday night.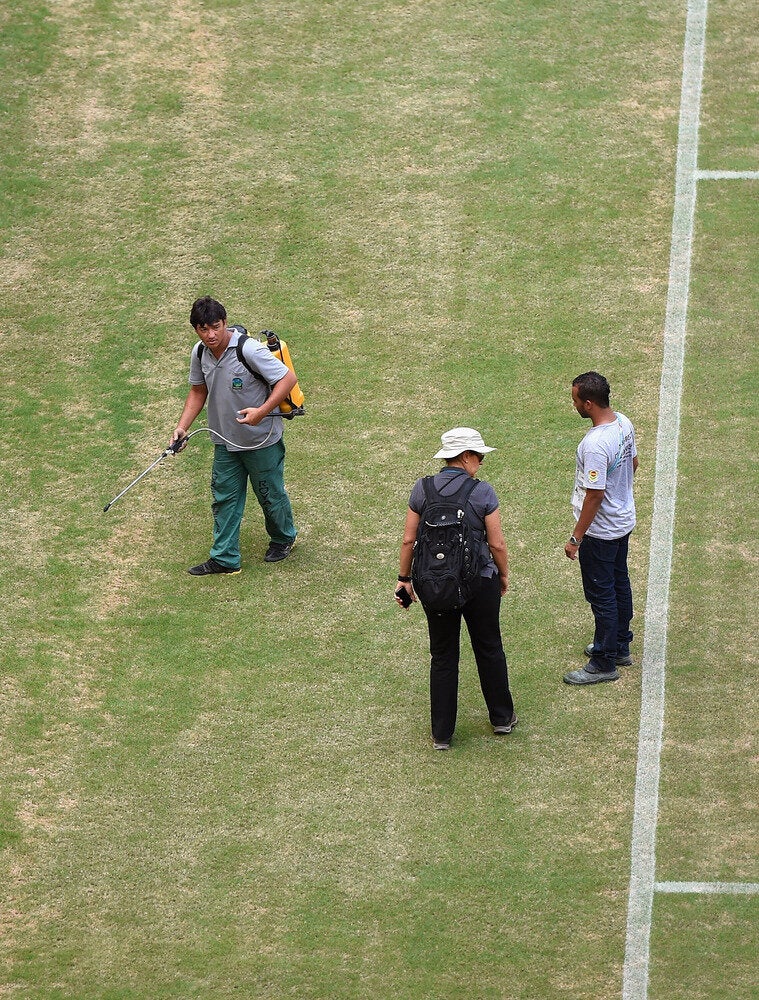 Manaus Stadium