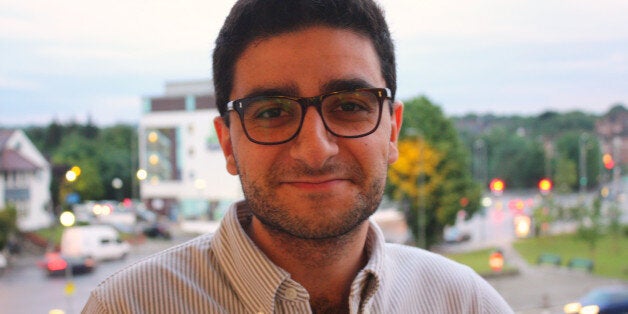 The "World Cup Guru" app allows footie fans to compete by predicting the outcome of each game, with the winner being the 'guru' who makes the most correct predictions, with the winner having made the most correct predictions.
Hakimian created the app after graduating from University College London with fellow students, and hundreds have already downloaded the team's app.
With an aim to get 250,000 downloads by the full time whistle of the World Cup final, HuffPost UK caught up with Hakimian to find out more about his business plans. team have the ambitious aim of getting 250,000 downloads by the full time whistle of the World Cup final.
How did you get the idea to start this app?
The idea for the app began with a discussion with my brother-in-law about the Premier League football that weekend. Amazingly, our predictions differed for all nine games. Putting our guesses to the test, we jotted them down on the back of a napkin and put a small wager on the predictions. I won 7-3 incase you're wondering. From there, I got more and more friends involved until it got to a point where there wasn't a napkin big enough and thus, the idea was born.
Fortunately the World Cup was just around the corner, and from playing the game we realised that people were bored by the traditional office sweepstake where only a select few big names stand a chance of winning. With the WC Guru app players can predict matches all the way to the final, with the app creating an inclusive sweepstake game by letting people play all the way through the tournament.
It's been a whirlwind of testing and developing but we've been getting incredibly good feedback from people who played the app at the end of the Premier League season.
Was it hard setting it up?
The entire experience has been a steep, exciting learning curve. I'm certain I've experienced many of the small hurdles and frustrations that all entrepreneurs encounter, and I'm sure there's more to come! Despite this I've learnt that persistence and determination always deliver results.
I've just completed my undergraduate degree in Economics and Business at UCL. Despite having studied business in such detail, actually setting one up has tested the skills you can't learn in the classroom.
The most difficult aspect of setting up was finding the right team who see the future of the business as I do, but also brought something special to the table. There is an abundance of talent in London, but finding the right people was really hard.
I was aware these first hires were crucial. You demand a huge investment from them in terms of time and effort, and you need to get on well given the amount of time you spend together. There are now four of us onboard and I'm delighted I've got a team of extremely talented and hilarious partners.
What, or who, are your entrepreneurial inspirations?
My whole family carries entrepreneurial spirit and they are undoubtedly my inspiration. I've been very fortunate to grow up in this entrepreneurial environment and witness the grit and determination required to build your own enterprise, in any sector. It is what has inspired me to follow my own ideas.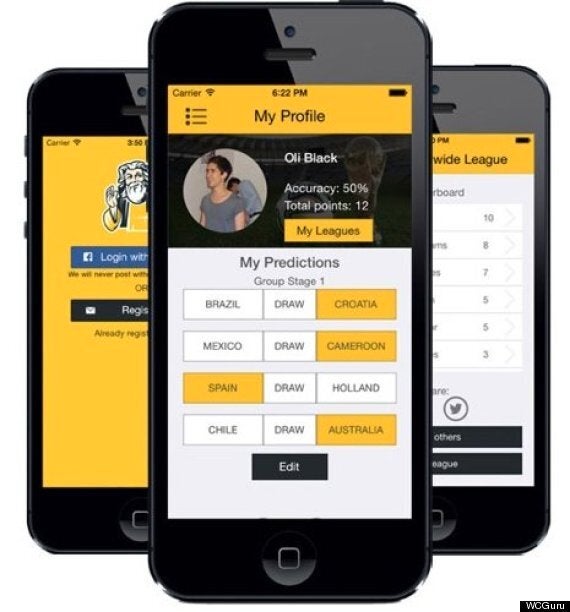 It also helps that they've all gone through the journey that I am now embarking on, albeit in a slightly different way. They offer a great sounding board and rock of support when needed.
How is the business operating? Over in Tech City?
We're a team of four and we work wherever there is a flat surface and WiFi. We've certainly made the most of the Hatchery, a shared workspace for startups at UCL. Between us we can code, design, hustle and market, but everyone is happy to do whatever it is needs doing.
How are you planning to develop your business for after the World Cup?
The World Cup is a fortunate opportunity that we've grabbed with both hands. After the tournament we'll look to build on the current game and launch features that allow us to incorporate various other sports.
As we get more users we are learning more about how people are interacting with the app. We're also getting a better understanding of how people use football to interact with each other on social media. This qualitative data is helping us continuously improve the app's functionality, which is a great foundation for when we incorporate other sports.
We see real potential for the app to become a hub for conversations between friends over their favourite sport. Just about every conversation about an upcoming match ends with, "Who do you think is going to win?". The app is the ideal place to finally put those armchair pundits to the test.
What's your ultimate aim in business?
I just want to create products that people truly love to use.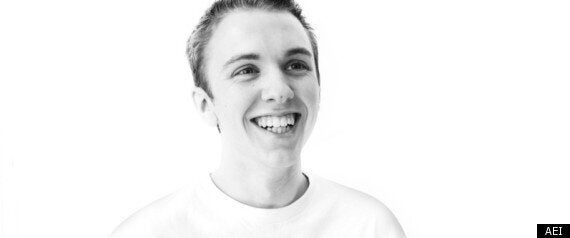 Young Entrepreneurs Who Make You Feel Ashamed