Cyclists are going bare to protest against oil dependency and car culture in the annual worldwide event, which draws to an end in the UK in Clacton on 19 July.
Scroll down for more pictures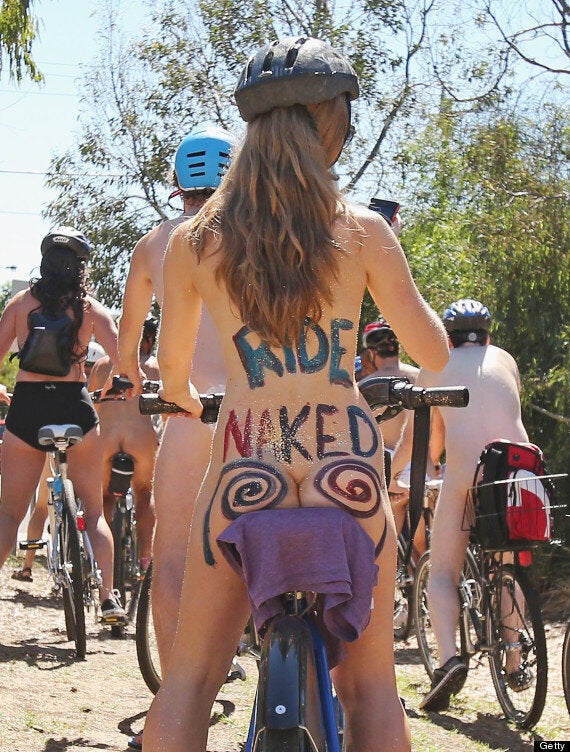 Clothing optional - helmets and sunblock are not. A participant in Melbourne last year
London has six start points for this year's nine-mile ride and they are: Marble Arch, Regent's Park, King's Cross, Clapham Junction, West Norwood and Tower Hill.
The nudity symbolises the vulnerability of the individual in traffic basically acts as a license to write humorous slogans on your bum.
If you are taking part though, do heed the rules, which state: "Do not undress until just before the protest moves off, as this will undermine our positive relationship with the authorities.
"There is no law against nudity in Britain, but please don't exercise your right to nudity in London before the ride, as it will impact on our ability to make arrangements with the police. Feel free to undress in the UK at any other time of the year, as this will not have any impact on the WNBR."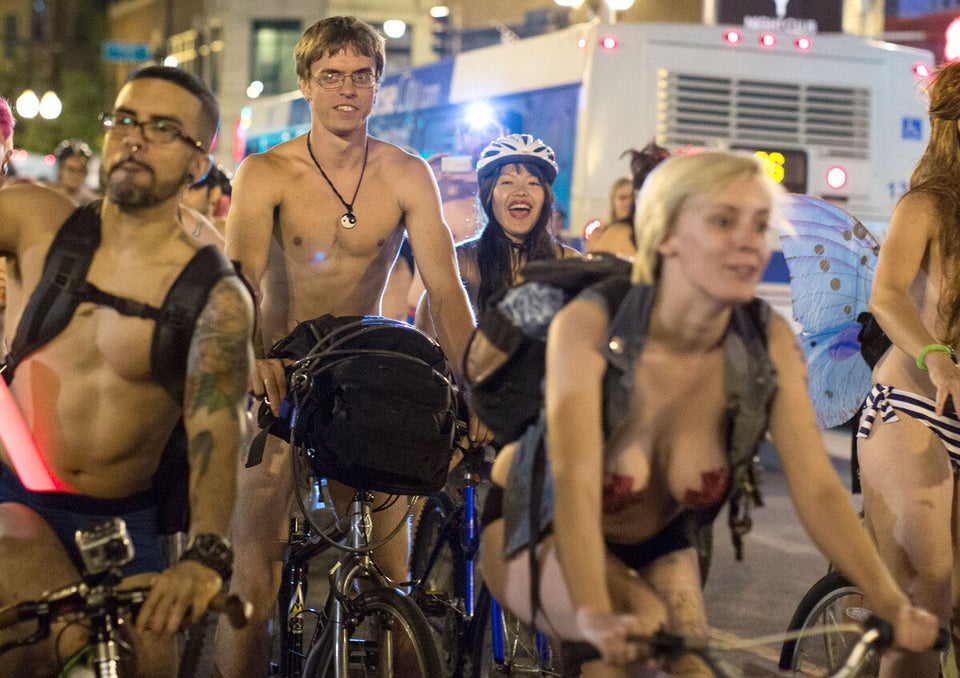 [NUDITY - GRAPHIC WARNING] World Naked Bike Rides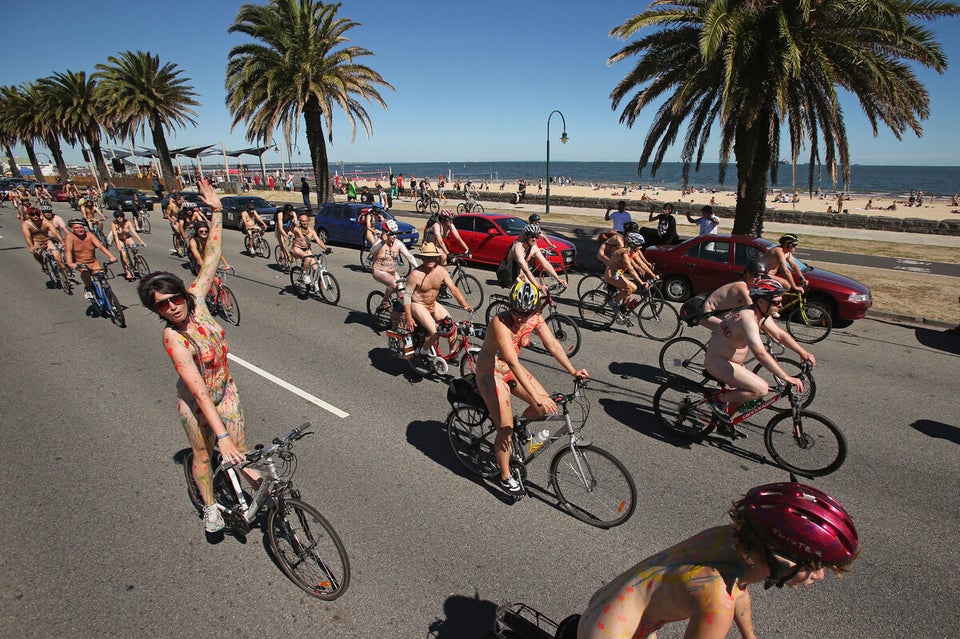 (CONTAINS NUDITY) World Naked Bike Ride Melbourne 2013