Angelina Jolie has received an honorary damehood for her humanitarian work in the Queen's Birthday Honours list.
The actress - who appears on the list alongside Oscar-winning star Daniel Day-Lewis and teenage cancer campaigner Stephen Sutton, who helped raise over £4 million for cancer charities before his passing earlier this year - was commended for her campaigns to put a stop to sexual violence in war zones.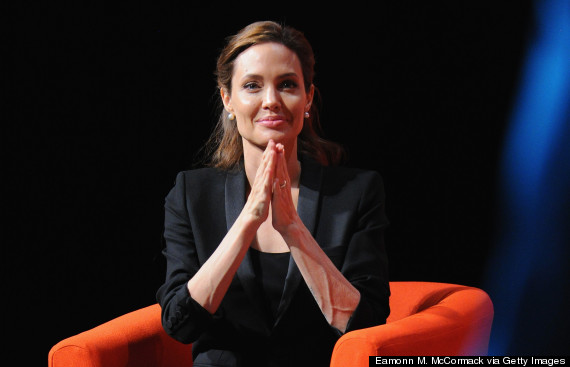 Angelina Jolie
Angelina co-founded the Preventing Sexual Violence Initiative alongside UK Foreign Secretary William Hague earlier this year, which launched with a heavily publicised London summit back in May.
She said of the honour from the Queen: "Working on the Preventing Sexual Violence Initiative and with survivors of rape is an honour in itself. I know that succeeding in our goals will take a lifetime and I am dedicated to it for all of mine."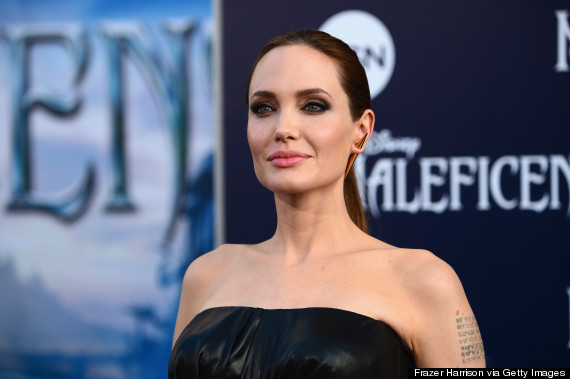 Angelina at the 'Maleficent' premiere
Angelina is so devoted to the cause that she revealed recently that her most recent film 'Maleficent' - which sees the star acting as executive producer as well as playing the iconic Disney villain - contains scenes intended to act as an allegory for rape and sexual abuse, including one moment where her character is drugged and has her wings cut by the man she used to love.
In an interview with the Evening Standard, she explained: "We were all very conscious of it, it was in fact rape, it was clear. She was with a man, she is violated and of course it is a Disney story but she goes through a period of losing herself and her femininity and her motherly qualities, then she is able to remember them again, in her case, because of a child."
Also appearing on the Queen's Birthday Honours list are 'Downton Abbey' actress Dame Maggie Smith - who joins the Companions of Honour - as well as professional golfer Laura Davies.
href="http://www.facebook.com/HuffPostUKEnt"target="_hplink">LIKE US ON FACEBOOK

| FOLLOW US ON TWITTER