In one of the biggest - unplanned - shock twists, bailiffs could be entering the 'Big Brother' house in the coming weeks.
New reports have revealed that Mark Byron - who won £5,000 on the show's launch night - owes over £1,000 to a former landlord, who wasn't too pleased to see Mark scoop bundles of cash straight after entering the house.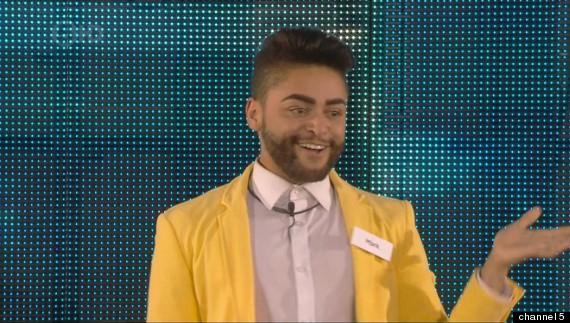 Mark scooped £5,000 in the first power trip twist
A court spokesperson has reportedly confirmed to the Liverpool Echo that a warrant has been issued to Mark's current address, which is the 'Big Brother' house at the Elstree Studios.
The landlord, David Dowie, has explained his actions to the paper, stating: "I was watching 'Big Brother' and he was sat in the diary room and had won that money.
"He was saying he was going to use it to buy a pug dog.
"I don't have someone living in that flat for the high life, it is because it helps to balance the books."
When a warrant is issued, the defendant usually has 7 days to pay money owed. Failing that, bailiffs have the legal right to turn up and seize goods belonging to the individual as payment.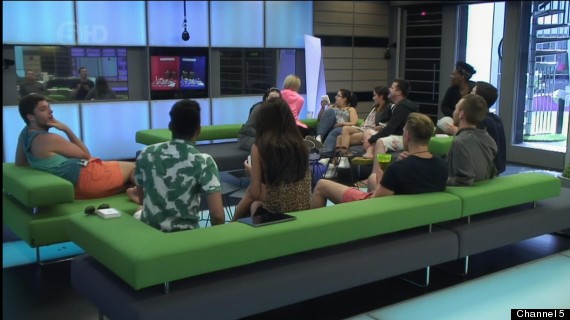 The 'Big Brother' housemates
Last night, a Channel 5 spokesperson told the paper: "We will deal with any legal procedures as is required."
So far, there has been plenty of drama in this year's 'Big Brother'. We've seen tears in the diary room as Winston's blossoming relationship with Tamara was cut short when she was evicted, and Danielle and Helen have already clashed over their differing beliefs.
The power housemate twists have also caused more friction and Chris has even been crying in the diary room as the pressure of making huge decisions gets too much.
LIKE US ON FACEBOOK | FOLLOW US ON TWITTER