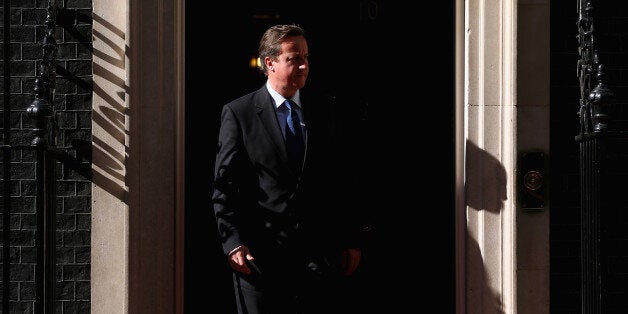 David Cameron has the "highest regard" for his team of top advisers, Downing Street has insisted, after a former adviser to Michael Gove described the prime minister's operation as "shambolic".
In an interview with The Times on Monday, Dominic Cummings, a close ally of the education secretary, savaged the No.10 operation. In a blistering attack, Cummings accused Cameron of "bumbling" and described him as being "a sphinx without a riddle".
Gove's former close adviser claimed the senior team around prime miniser were "far out of their depth" and have "no grip".
"As Bismarck said about Napoleon III, Cameron is a sphinx without a riddle. Everyone is trying to find the secret of David Cameron but he is exactly what he appears to be. There's no mystery to him. He had a picture of Macmillan on his wall - that's all you need to know," he said.
But the prime minister's official spokesman told journalists on Monday morning that the prime minister did not "remotely" share the interest that reporters had in the story and was busy conducting the work of government.
"The prime minister has the highest regard for what the team around him does," the spokesman added.
Cummings, who quit as Gove's adviser earlier this year, is known for his robust outbursts, including accusing Nick Clegg last month of lying over how plans to introduce free school meals for infants would be funded.
He dismissed Ed Llewellyn, the prime minister's chief of staff, as a "classic third-rate suck-up-kick-down sycophant presiding over a shambolic court".
"To get anything done you have to have priorities and there are no priorities. Everyone is discouraged from telling the truth to important people," he said. "There's no grip, no focus. I thought it was a shame. Llewellyn tried to stop an awful lot. Pretty much everything. I think No 10 should have made education a fundamental priority."
Cummings also claimed the civil servants who have remained in the Department for Education are now loyal to Gove and support him in trying to block moves by the Liberal Democrats and other departments.
"They now work with him to screw other people in Whitehall. So if (Nick) Clegg comes along with another mad idea, our officials work with Michael to scupper it."
Popular in the Community