Glastonbury Festival organiser Michael Eavis has defended his decision to book headliners Metallica following a petition to have the band removed from the festival's line-up.
The 'One' rockers have been targeted by animal rights activists in recent weeks, following the news that lead singer James Hetfield is set to narrate the bear-hunting documentary 'The Hunt'.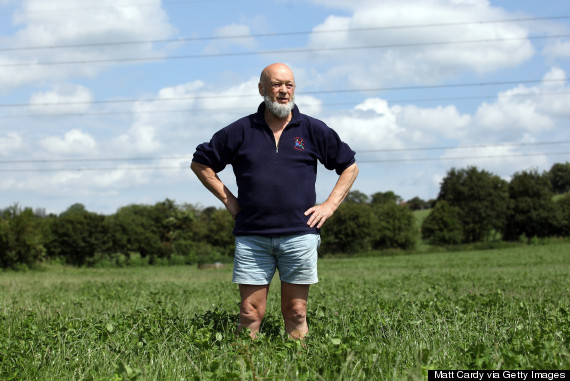 Michael Eavis
However, claims the band don't fit with the Worthy Farm event's "hippy vibe" have been rubbished by Michael.
"I am looking forward to seeing them," he said. "We have been going for so long that people don't expect us to put on a heavy metal band."
"There's no other band in the whole history of the festival that has been so keen to play, they will do the best set of their lives here."
Michael, who runs the festival with his daughter Emily, gave his interview while stood under a giant model polar bear, which has been placed at the site entrance as a joke by a site worker.
"There was this hoo-ha about the lead singer of Metallica going bear hunting," Michael explained.
"He said they were only killing bears that were dangerous to life, I don't know the truth behind that whole saga but one of the team put it [the polar bear] there after that. It wasn't me."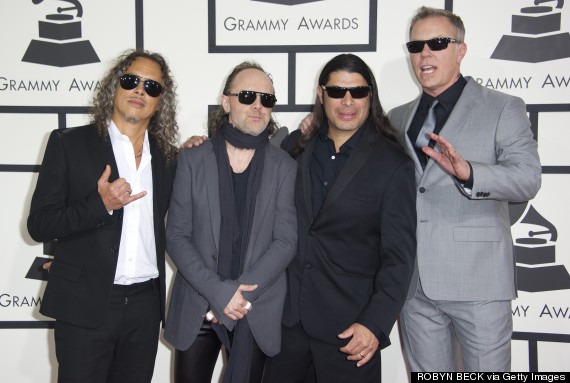 Metallica
While the 'Remove Metallica' Facebook page has been taken down, an online petition campaigning for the band to be removed from the line-up has over 24,000 signatures.
Last week, fellow headliners Kasabian gave Metallica their full support. Lead singer Tom Meighan told Huff Post UK: "I love Metallica. Everyone's complaining but [Metallica] can take it anywhere.
"They're a heavy metal band so everyone's going to panic, but Metallica are great."
LIKE US ON FACEBOOK | FOLLOW US ON TWITTER