The sex workers named their squad The Naked Football Club – though they played in Brazil uniforms.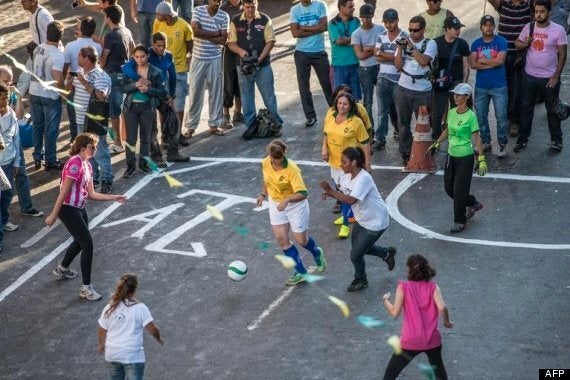 The competition saw Brazilian prostitutes go head-to-head with a group of visiting Christian evangelists
They were taken on by a visiting group of Christians from the USA, including Jenny Jack, who told the channel the game was about showing that "you just love people, you don't judge, you don't change people, you just love them."
Patricia Bonges said: "Rights must be the same for everyone. We're no different from anyone else just because we're sex workers."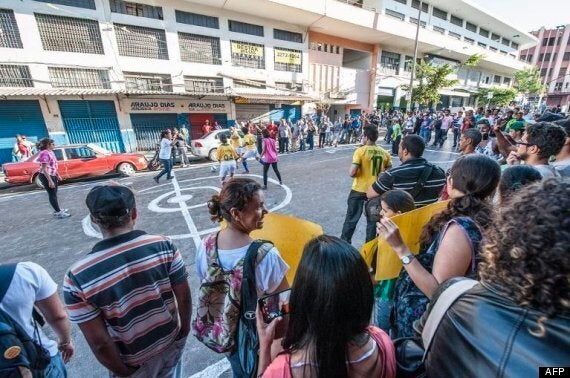 The match aimed to raise awareness of sex workers' rights and protest against exploitation
Prostitution is legal in Brazil for those aged 18 or over, thought the government has been working to crack down on the child sex trade – estimated to stand at around half a million in 2012, according to the NGO National Forum for the Prevention of Child Labour.
There are thought to be around one million active working prostitutes in the country.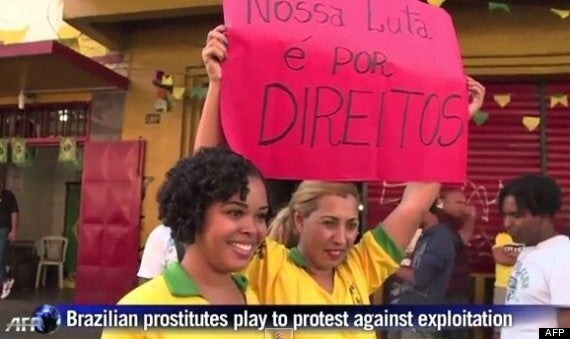 Many sex workers learned English in preparation for the World Cup
The classes were organised so the women would be more well-equipped to communicate with the influx of foreign clients.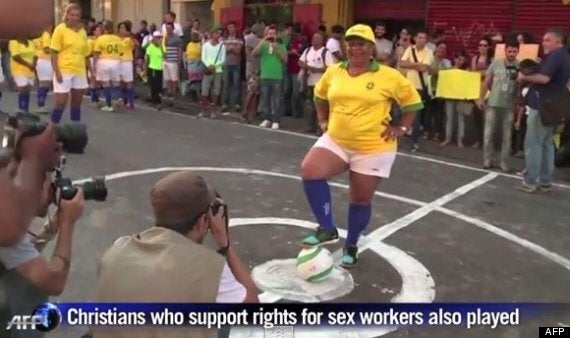 Prostitution is legal in Brazil