Photos are posted online and once 10 finalists are chosen, readers are asked to vote.
Winners scoop $10,000, second place $5,000 and third place $3,000 - and the schools are also awarded a cash prize. For those that don't win any of the top prizes, there are honourable mentions for accessories including best tie, purse and prop.
Take a look at our favourite 20 - we still can't believe they are made out of tape...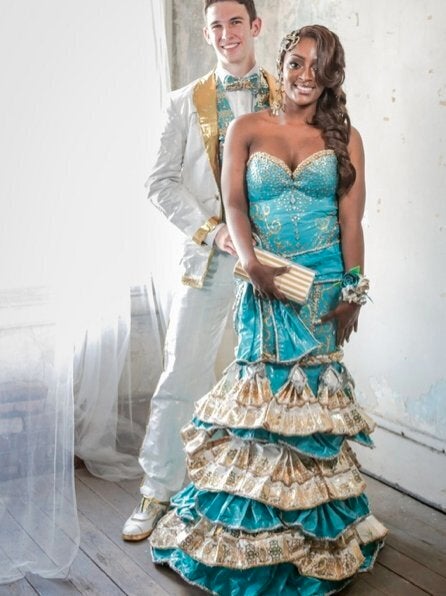 20 Incredible Amazing Dresses And Suits Made From Duct Tape