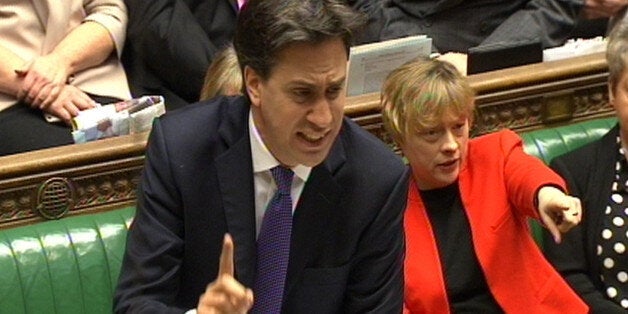 People should be able to use the internet to vote in general elections, a Labour shadow cabinet minister has said.
Angela Eagle, the shadow leader of the Commons, said that turnout at elections would fall even further if Britain's democracy did not embrace new technology.
In a speech in central London on Tuesday afternoon to mark the conclusion of her 'People's Politics Inquiry', she said allowing people to vote online was "crucial to how we create a voting system fit for the 21st century".
Eagle said that given people use the internet in all aspects of their lives, including finding a boyfriend or girlfriend, there was no reason to extend that to voting.
"Person after person I met during the Inquiry just couldn't understand why when they can shop online, bank online, meet their partner online - they can't vote online," she said.
Eagle said that while there were security challenges to be faced with online voting, politicians needed desperately to address the sense of powerlessness and "passive indifference" many voters felt.
"The Inquiry showed me that we can't allow ourselves to fall behind the times on online voting because the more out of touch with people's lives voting is, the less relevant voting feels to them," he said.
Last week John Bercow lent his support to the idea of online voting. Using similar language to Eagle in a speech to the Policy Exchange think-tank, he said it should not be "heretical" to suggest using the internet in elections.
"Many people bank, search for a partner and conduct their most private of business online, treating their mobile phone or tablet as an extension of themselves," he said.
"Why should we not enable them to register to vote, cast their vote or express their views on the issues of the day with the same or similar tools, if they so wish?"
Popular in the Community