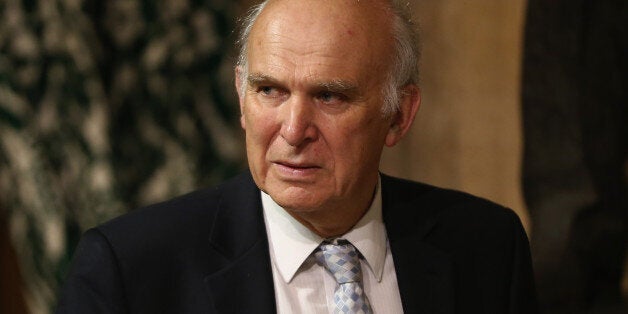 Vince Cable has insisted that the "starting point" for Britain's talks with China this week "has to be" the economy, not "lecturing" the country on human rights.
In response to a question from the Huffington Post UK after a speech at Bloomberg in central London on Wednesday, the Lib Dem business secretary said that it was not "simply an either/or question" over prioritising human rights or the economy.
"When you're talking to China about China, the starting point has to be the phenomenal achievements of the Chinese since the Deng era over 30 years, the phenomenal economic progress and growth."
"If the debate is framed in those terms, while acknowledging there are issues on which we differ, it's possible to have a perfectly sensible dialogue with China and I have personally conducted such conversations."
Cable went on to praise the Chinese leadership for "listening", admitting that they have "certainly the need for reform". However, he stressed that successful trade talks, with discussions "couched in a proper way", could see "a rapid growth in trade and investment" that would improve the Chinese people's living standards.
Speaking later to CNN's The Business View, Cable said: "As far as human rights is concerned I don't think we should be lecturing the Chinese but it is right we have a proper dialogue with them about it ... when I was in China I raised with senior party officials issues around trade union rights and strikes.
"But I think it's got to be done in a certain tone and I think must be accompanied by respect for what the Chinese have accomplished."
The business secretary's comments come as Chinese premier Li Kequiang is visiting Britain for a three-day trip, during which he is set to seal at least £17 billion worth of deals. The coalition has already signalled that it will relax visa rules to attract Chinese businessmen and students. Back in 2010, Cable was accused of putting 'trade before human rights" when he warned that the UK would not "lecture" China on human rights.
Cable's deputy, the Tory business minister Michael Fallon, caused controversy earlier this week by insisting that concerns about China's human rights abuses should not "get in the way" of commercial opportunities for Britain.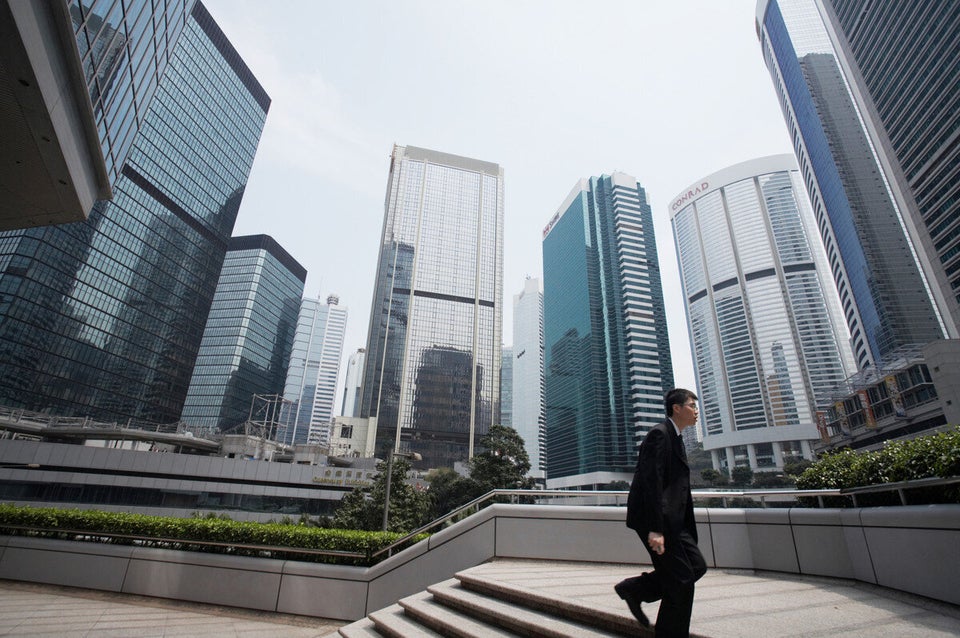 8 Ways China Is Beating Britain
Amnesty International UK's head of policy and government affairs Allan Hogarth told the Huffington Post UK: "It's disappointing to see Michael Fallon suggesting that it's somehow a question of we either trade with China or we push for human rights reform in China.
"Desperately-needed improvements in human rights in China will, in the long run, be good for trade relations between us as well as transforming the lives of thousands of persecuted people in China. Mr Fallon might like to present this as an either/or, but it's nothing of the kind."
Speaking to the BBC's Daily Politics on Monday, business minister Fallon said: "China is a valued trade partner. We have a human rights dialogue with China, there was a meeting on that last month...These things get raised but we should not allow them to get in the way of a very important and deepening trade relationship."
By contrast, deputy prime minister Nick Clegg warned that it was impossible to ignore China's "large-scale and systematic human rights abuses".
Speaking at the launch of the first phase of the Liberal Democrat manifesto for the general election, the Liberal Democrat leader said: "We can't ignore the large-scale and systematic human rights abuses which still continue in China to this day [and] the very widespread use of the death penalty."
He added: "We have seen economic transformation on a scale possibly unheard of in the modern world where millions of people have become economically emancipated but where they are still politically shackled to a doctrine which is a one-party state communist doctrine which is the antithesis of the kind of open, democratic society that I believe in."
"Commercial prosperity in China, economic transformation in China, will lead to an ever increasing pressure for social and political emancipation as well. But, that doesn't mean we can't, in a respectful but firm way, as we do, as the Prime Minister did when he was in China himself recently, point out that we remain deeply, deeply concerned about the very large scale abuses of human rights that still occur."
Fallon was defended by other Tory MPs, with Richard Graham, head of the APPG for China, telling HuffPostUK: "Michael Fallon is a Minister for the Departments of BIS and Energy, on which some important agreements are expected to be signed during this visit, and he is rightly focused on that."
"The balancing act is having a dialogue on sensitive issues which avoids lecturing China, and recognises the key Chinese aims of strengthening the rule of law and clamping down on corruption."
Meanwhile, Tory MP John Baron said: "Human rights do matter, and it is important ministers and diplomats raise our concerns with foreign officials at every opportunity. However, we should be realistic as to what can be achieved, and also recognise that increased engagement in one area often leads to positive developments in others."