A teenager has revealed how he lost a finger at an illegal rave – but carried on dancing, regardless.
The 16-year-old attended the party in a disused Royal Mail sorting facility in Croydon on Sunday morning.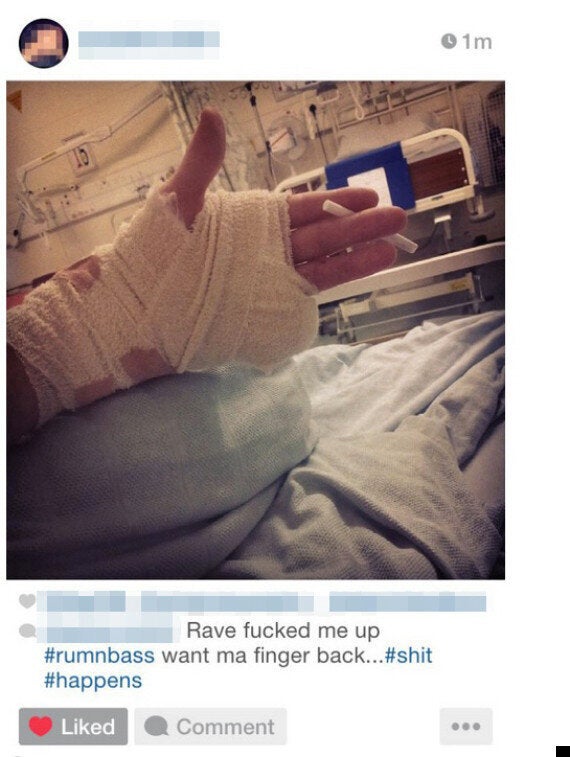 Totally addicted to bass...
"Five minutes in, the fire alarm started going off and everyone was like 'Rip it off! Rip it off!', So I thought I'd give it a go.
"I was completely sober at the time. I jumped up, grabbed it and my little finger got caught in the case because it was all broken, and as soon as I came to rip it back down, my little finger got ripped off completely."
Despite this, Josh ripped off his t-shirt, wrapped it around his injured hand and carried on dancing.
He said: "My mentality was, 'I've only been here for an hour, I've paid £10 for this night, I've lost my little finger – am I seriously going to go? Nah, I'm going to skank until I can't skank any more'."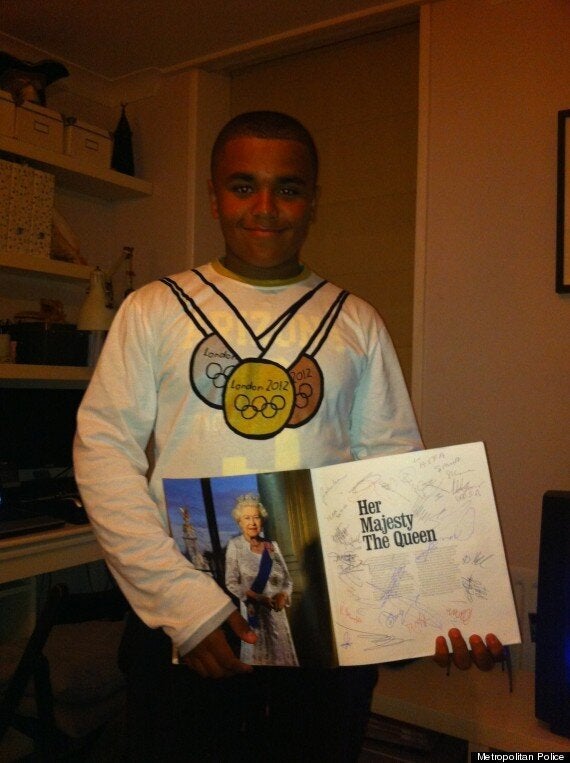 Sadly Rio Andrew collapsed and died after attending the party
Josh was eventually taken to hospital, from where he posted a picture on Instagram of his injured hand, holding a rolled up cigarette in his remaining fingers, along with the caption Rave fucked me up #rumnbass want my finger back...#sh*t #happens."
As for the missing digit, Josh revealed: "It pinged off into the crowd. I got told later that a bunch of stoners found my little finger and were playing catch with it."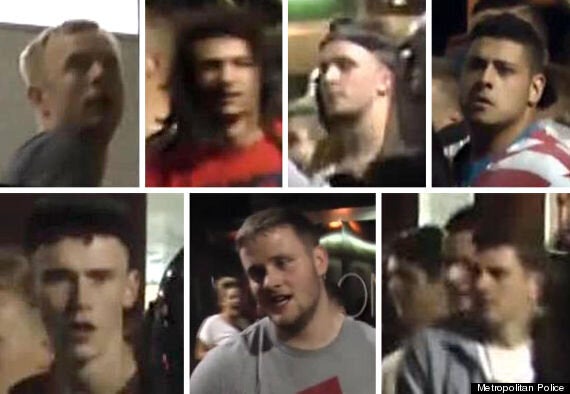 Police said they want to speak to these men, though they stressed they did not believe they were involved in the teen's death
The paperboy, who took part in the opening ceremony for the London Olympics was a keen athlete and "very sensible", his family have said.
Scotland Yard has appealed for seven men visible in CCTV images to come forward, believing they may hold information about disorder during and after the rave.
Police have stressed they did not believe any of the men were involved in Rio's death, which is suspected to be drug-related.
Josh added: "I've lost one little finger, while a 15-year-old boy has lost his life. What am I complaining about? My heart goes out to his friends and family. It's heart breaking."
Some 14 people have been arrested in connection with the rave, nine during the event itself.