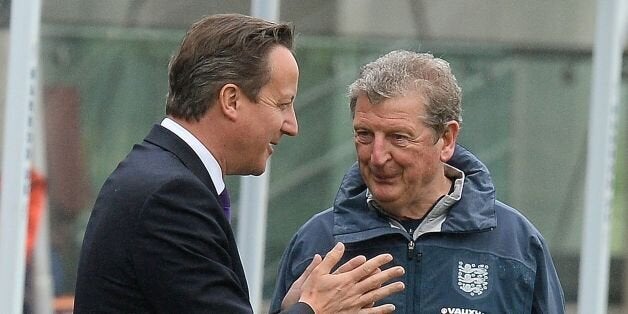 David Cameron believes England only have a "slim" chance of getting though the group stage of the World Cup after last night's defeat to Uruguay, Downing Street said on Friday morning.
"Like every England fan, the prime minister was hoping for a win," a No 10 spokeswoman said. "He's hoping we can now get a win over Costa Rica and the other results go our way."
Downing Street added: "The focus now must be on beating Costa Rica by as many goals as we can and cheering on the Italians."
Cameron watched England go down to a 2-1 defeat to Uruguay on Thursday evening with friends in London. Roy Hodgson's hopes now rest on Italy beating Uruguay and Costa Rica and then England also being able to win against Costa Rica by a two-goal margin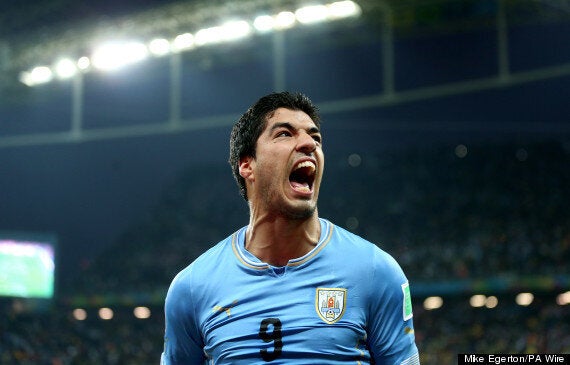 Uruguay's Luis Suarez celebrates scoring his side's second goal
Following last night's defeat Hodgson said he was not going to quit. "I don't have any intention to resign," the England manager said. "I'm bitterly disappointed, of course, but I don't feel I need to resign, no."
Hodgson admitted his future is out of his hands, though. "On the other hand, and if the FA think I'm not the right man to do the job, that will be their decision, and not mine," he added. "I've been really happy with the way the players have responded to the work we've tried to." England fans react following Uruguay's 2-1 victory
England's World Cup team are not the only ones to feel down after Uruguay stormed to a 2-1 victory on Thursday night, as the markets felt the impact of Britons' fraying enthusiasm for the tournament.
With England facing the prospect of the first World Cup group exit since 1958, fears are mounting that being kicked out early could be bad news for pub companies, advertisers, sportswear brands and bookies.