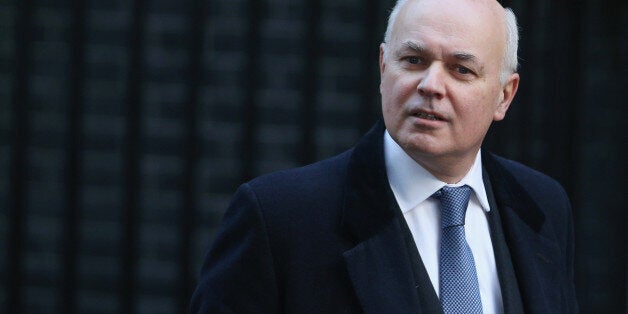 A flagship government welfare scheme is a "fiasco" that has caused unnecessary distress to thousands of sick and disabled people, MPs have warned.
The influential Commons Public Accounts Committee (PAC) said implementation of the Personal Independence Payment (PIP) had been "rushed" and described the impact as "shocking".
Terminally ill people have been waiting an average of a month to be awarded the benefit, which was introduced last year to replace Disability Living Allowance (DLA).
Other claims were delayed more than six months, with some individuals taken to hospital due to the stress of the process and unable to afford medically-prescribed diets.
The cross-party committee accused Atos of providing "incorrect and potentially misleading" information about its capabilities when tendering to carry out claim assessments for the Government.
The Department for Work and Pensions started accepting new claims for PIP in the north of England in April 2103, but had only made 360 decisions when the scheme was extended nationwide in June.
Reassessment of the existing 1.7 million DLA claimants began in October, but was effectively put on hold after a backlog of around 780,000 claims built up.
PAC chair Margaret Hodge said: "The implementation of PIP has been nothing short of a fiasco.
"The DWP has let down some of the most vulnerable people in our society, many of whom have had to wait more than six months for their claims to be decided.
"The Department's failure to pilot the scheme meant that the most basic assumptions, such as how long assessments would take and how many would require face-to-face consultations, had not been fully tested and proved to be wrong.
"This resulted in significant delays, a backlog of claims and unnecessary distress for claimants who have been unable to access the support they need to live, and in some cases work, independently.
"The personal stories we heard were shocking. We heard evidence of a claimant requiring hospital intervention as a result of the stress caused by the delays suffered, and another claimant who was unable to afford the specific diet required for diabetes and gastric problems while waiting for a decision.
"Some claimants have been forced to turn to food banks, loans and charitable donations to support the extra costs of living associated with their disability."
The MPs expressed alarm that the average waiting time for terminally ill people to receive a decision was 28 days, 180% longer than originally expected.
The standard of service for claimants had been "unacceptable", with assessors cancelling home visits at the last minute, and failing to turn up after individuals travelled to assessment centres.
"We are concerned that Atos appears to have included incorrect and potentially misleading information in its bid for the contract," Mrs Hodge said.
"Atos stated in its tender document that it had 'contractual agreements' in place with a national network of 56 NHS hospitals, 25 private hospitals and over 650 physiotherapy practices to provide assessments.
"This turned out not to be true."
The Labour MP added: "We would have expected the Department to have exercised particular caution in letting this contact, given the poor performance of Atos on Work Capability Assessments."
Prime Minister David Cameron's spokesman denied that the Government had let down vulnerable people.
"I think what you are seeing is the transition from a scheme of self-certification to one where I think the right and proper checks are being made," he said.
"But one of the consequences of that approach is that the Government is better able to ensure that the resources - and the resources available from the transition to DLA to PIP are the same - we ensure that they are targeted to those who most need it."