Isis is proving as capable on the internet as they are on the battlefield.
The world's most feared terror organisation have launched an uncontrollable social media stunt - that cannot be moderated or blocked.
In a chilling 13-minute video - which has not been independently verified - the extremist fighters vow to "spread the truth" behind their horrifying attacks, that have even proved too extreme for Al Qaeda.
In yet another example of the terror group's slick propaganda machine, the video – which is professionally shot and edited – is the clearest indication yet that Britons are involved in the renewed Iraqi civil conflict.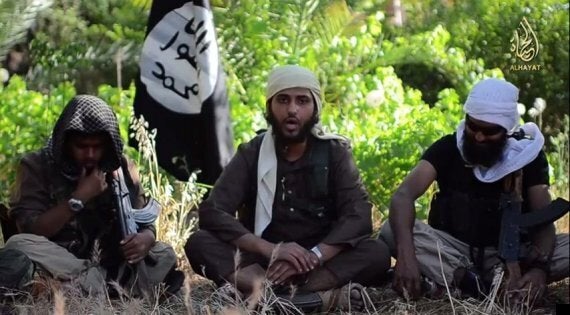 ISIS members sit around in a field discussing their motivation for fighting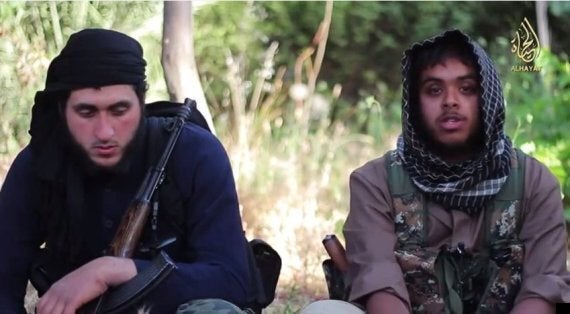 The man on the right spoke with a perfect English accent while his friend remained silent
The video, entitled "There is no life without Jihad", shows a group of young men sitting in a circle, holding weapons and reciting militant Islamist slogans and passages from the Qur'an.
Speaking perfect English in British accents while sat in front of the black jihadist flag, the men raise a rallying call to Islamists in the UK to join them "in these golden times", warning them: "You are going to die anyway."
Among those speaking on the video are three young lads identifying themselves as Abu Muthanna Al Yemeni, and Abu Bara' Al Hindi and Abu Dujana al Hindi - all of whom claim to have travelled to the Middle East from Britain.
Viewers are urged to leave their lives in the West behind and join the group's brutal campaign of terror in Iraq and Syria.
Abu Dujana al Hindi stresses: "Look around you when you sit in comfort and ask yourself, is this how you want to die?"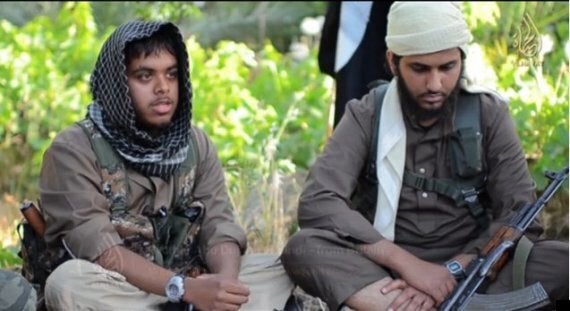 Who is this young English guy who fronted the videos?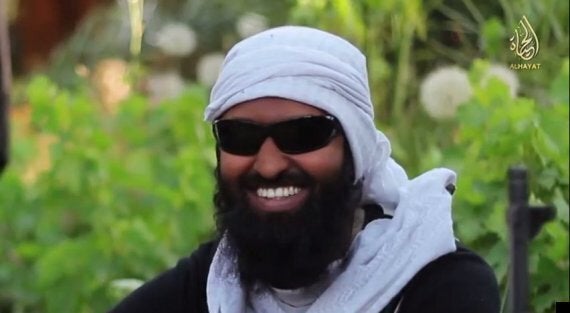 The fighters seem relaxed as they smile at the camera
At several points the man identifying himself as Abu Bara' Al Hindi claims joining the group will alleviate the stress and "depression" of living in the West.
"You need to fight for Allah. Sacrifice for Allah," he says. "The cure for depression is Jihad."
Another man making an appearance in the video is Abu Yahya ash Shami - who speaks with a very strong Australian accent.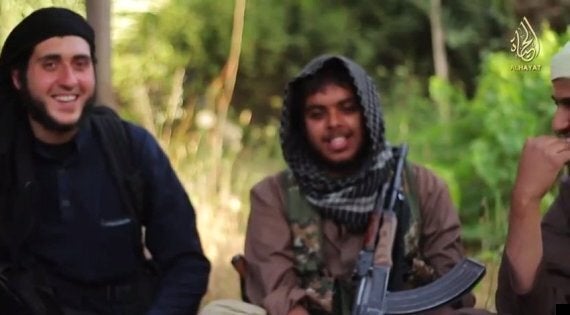 The men laugh at the end of the video and pull each other's beards
The video was heavily promoted by supporters of Isis on Twitter this morning, as they launched a massive propaganda drive across social media.
The group aims to get one billion Muslims posting on Twitter, Facebook, YouTube and Instagram "to support the Islamic State".
Using the hashtag #AllEyesOnIsis, hundreds of accounts were encouraged to post messages of support for the brutal Islamist group.
Thousands of tweets have been posted using the hashtags promoted by the terror groups.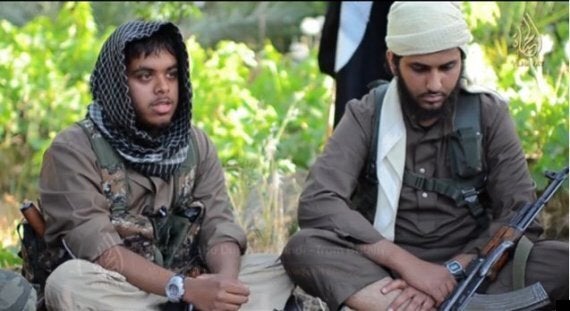 "Today after Friday prayers we will be launching with the help of God the largest media campaign in support of an Islamic state," tweeted @AL_Bttaar, one of the apparent orchestrators.
Last week it Isis made a lightning advance across the Iraqi north, capturing large cities. The group immediately ordered women to stay home, banned smoking and drinking and warned of harsh consequences under Sharia or Islamic law.
Isis has skilfully used social media to release videos of its fighters parading around towns they have claimed in northern Iraq.
WARNING GRAPHIC IMAGES BELOW:
They are forced to lie down before being shot. Iraqi soldiers moments before they are shot
Horrifying footage also emerged online showing the group beheading a police officer.
After the decapitation, the militants took a picture of the officer's head and posted it on Twitter with the comment: "This is our ball. It's made of skin #WorldCup."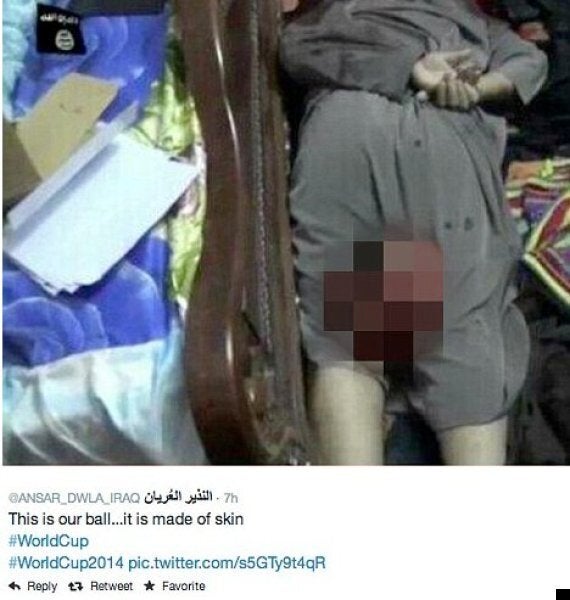 Isis have overrun a series of army facilities and have been pictured standing on top of Iraqi tanks. The guns featured in pictures are reportedly American made M16 rifles, likely taken from Iraqi arms depots.
They have vowed to take Baghdad, while Shi'ite spiritual leaders have issued calls to take up arms against them.
Tens of thousands of Shi'ites have flooded refugee camps to escape the violence.
David Cameron also warned Wednesday that Isis was plotting terror attacks on the UK and that militants returning from fighting in Iraq and neighbouring Syria now represent a greater threat than those from Afghanistan.
Among the Britons claiming on social media to have been fighting with Isis was Abu Rashash Britani, who tweeted that his leaders had ordered him to return to Britain.
He tweeted to another jihadist: "I my brother intend to go back to #UK under the order of our Ameer Abu Bakr Al-Baghdadi #foreignpolicy."
He also tweeted: "#usa manned & unmanned aircrafts flying over #iraq.They never learn,Bi'idnillah we will attack u from within brace yourself for another 9/11," and later: "I pray a revenge attack takes place in #uk against those enemies of #Islam n #Muslims."
Popular in the Community