Medical student Nasser Muthana, 20, can be seen in the footage wearing a white turban and using the name Abu Muthanna al-Yemeni.
In the 13-minute video, entitled "There is No Life Without Jihad", he boasts of the number of mujahideen from around the world fighting for the Islamic State in Iraq and Syria (Isis). His family, from the Cardiff area, said that he travelled to join the fight with 17-year-old younger brother Aseel Muthana.
Speaking perfect English in British accents while sat in front of the black jihadist flag, the men raise a rallying call to Islamists in the UK to join them "in these golden times", warning them: "You are going to die anyway."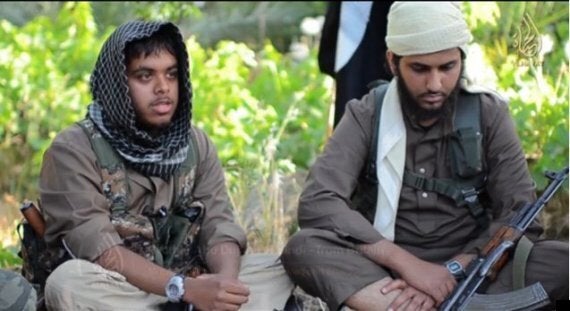 Who is this young English guy who fronted the videos?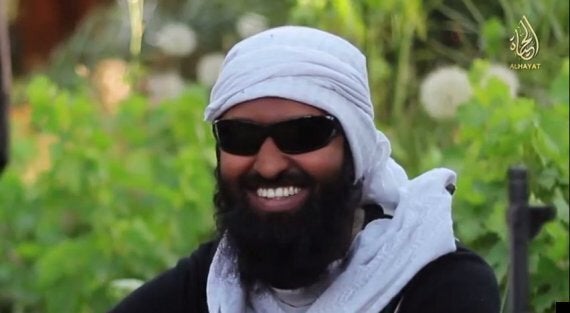 The fighters seem relaxed as they smile at the camera
The father of the medical student and his younger brother has now said he disowns his two sons.
Their father, who said his sons had been "brainwashed" after they began worshipping at different mosques and grew beards explained: "They don't represent me now and I don't want to see them again.
"I would love to see them go to jail if they return to the UK alive, if they ever come back."
It is understood that police visited the family two weeks ago and that is when they found out the brothers had gone. A spokesman for the Muthana family said: "They are not happy with Nasser going. We didn't know he was going. We wouldn't let him go if we knew. My family were more devastated that Aseel went. It is heart-breaking because we don't know if we will see them again.
"Currently we don't know where they are and we don't have contact with them. Nasser and Aseel went because they feel guilty about Syria but we were surprised they were talking about those things we saw on YouTube. Both were pious and religious and interested in the faith."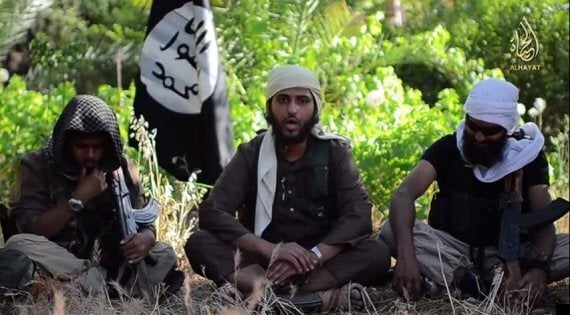 Abu Muthana Al Yemeni (centre), who has been revealed to be a medical student from Cardiff
In the video footage, Muthana claims that the rebel group has fighters from as far afield as Cambodia, Australia and the UK.
"We are a state who is implementing the Sharia in both Iraq and the Sham. And look at the soldiers, we understand no borders," he says. We have participated in battles in Sham and we will go to Iraq in a few days and we will fight there. We will even go to Lebanon and Jordan with no problems, wherever our Sheikh (Isis leader Abu Bakr al-Baghdadi) wants to send us."
Muthana is one of three apparent Britons who appear in the video, which calls for their countrymen to "answer the call and fight for Allah".
Viewers are urged to leave their lives in the West behind and join the group's brutal campaign of terror in Iraq and Syria.
The young men ask: "Look around you when you sit in comfort and ask yourself, is this how you want to die?"
The men even claim joining the group will alleviate the stress and "depression" of living in the West.
"You need to fight for Allah. Sacrifice for Allah, the cure for depression is Jihad."
The video was heavily promoted by supporters of Isis on Twitter Friday, as they launched a massive propaganda drive across social media.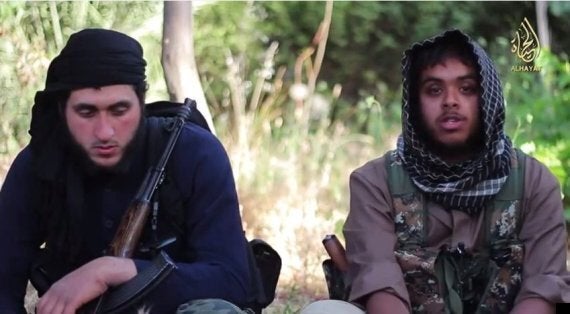 The group aims to get one billion Muslims posting on Twitter, Facebook, YouTube and Instagram "to support the Islamic State".
Using the hashtag #AllEyesOnIsis, hundreds of accounts were encouraged to post messages of support for the brutal Islamist group.
Thousands of tweets have been posted using the hashtags promoted by the terror groups.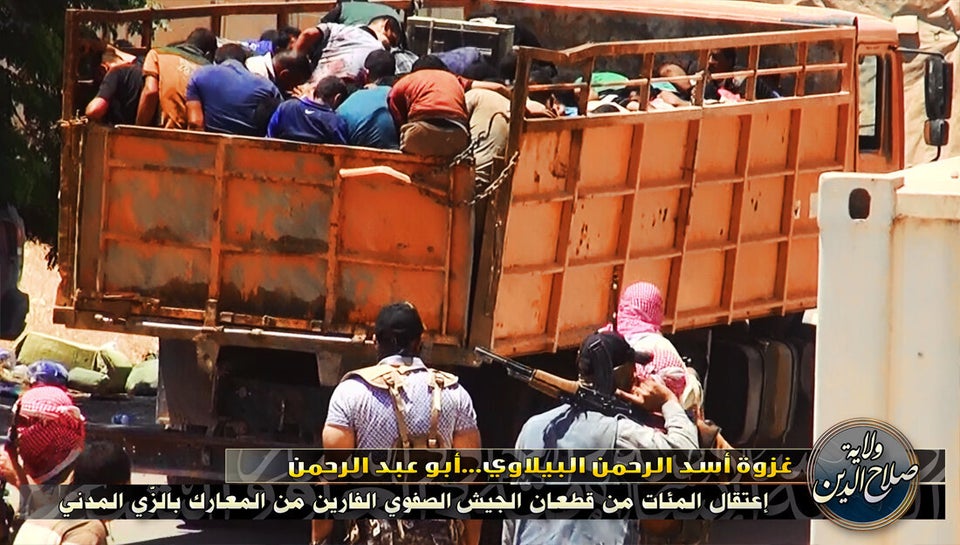 ISIS (GRAPHIC IMAGES)
Popular in the Community