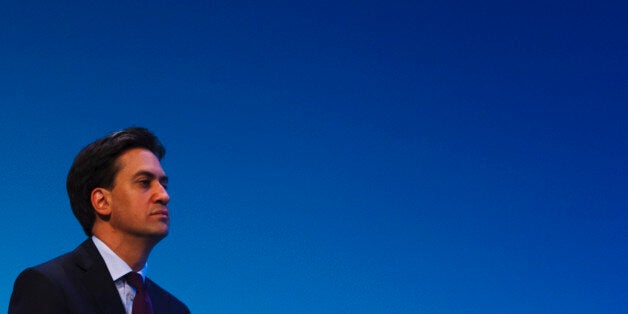 Labour could be in the political wilderness until 2030 if it fails to win next year's general election, former Cabinet minister David Blunkett warned Saturday after announcing his intention to stand down as an MP.
He claimed a Conservative victory in 2015 would result in a government focused on "excluding the Labour Party" and keeping it out of office "for as much as 15 years".
But Mr Blunkett said he believed that Ed Miliband would win the election and was the "only man" for the job of leading the party.
"He is the only man and he is the only man because he is our leader. Nobody is going to challenge him, he is in a unique position, actually because Tony Blair was bedevilled and in the latter days so was Gordon Brown. Ed is free of that," he said.
"Ed Miliband will lead us to victory, I believe he can and I believe he will."
But a recent Ipsos Mori poll said 49% of the public think Labour should ditch Miliband before the next election.
Miliband insisted Saturday that he has no plans to step aside - and remains confident of leading his party back into Government.
"I am not only determined, but I am confident that we can win the next election. We need to because the stakes are incredibly high for the country," he said, speaking in Wales.
But warning of the consequences of defeat for Labour Mr Blunkett told BBC Radio 4's Today programme: "I think we would be in the wilderness for as much as 15 years because all the changes that the Conservative majority government would bring in would actually not be about fairness or equity or even sharing power, it would be about excluding the Labour Party."
Mr Blunkett added: "We are talking about the future of the people we care about, we are talking about how we handle continuing levels of austerity and fairness, and whether the rich get richer and those at the very, very sharp end of austerity measures, the loss of public services gets worse.
"Yes, we are talking about whether the vehicle for achieving everything that I stood for, and I have been in the Labour Party for 51 years, would be made that much more difficult by victory in 2015 by the Conservatives."
The blind former home secretary told his local party in Sheffield Brightside and Hillsborough that he would not seek re-election in next year's contest, ending a career as an MP which began in 1987.
Mr Blunkett, 67, twice resigned from Cabinet posts under Tony Blair but told local party members that standing down was "by far the most difficult political decision I have ever made, in a lifetime of extremely difficult decisions".
Mr Blunkett served as education secretary, home secretary and work and pensions secretary under Tony Blair.
He resigned as home secretary in 2004 after a visa application for ex-lover Kimberly Quinn's nanny was fast-tracked. An official inquiry found a "chain of events" linking Mr Blunkett to the speeding up of a visa application.
Less than 12 months later his return to the Cabinet as work and pensions secretary ended in resignation amid a row over his business interests.
Mr Blunkett, who served as leader of Sheffield Council before becoming an MP, joked that 45 years of advice surgeries "is enough for anyone".
His decision leaves a vacancy in a safe Labour seat, which he won with a 13,632 majority in 2010.
Mr Miliband described Mr Blunkett as a "friend" who "will be hugely missed."
"David Blunkett is a man whose commitment and determination have carried him to the highest positions in politics with one purpose: to serve the people of our country."
He added: "He has been a friend to me during my time as leader. I have valued and counted on his advice and wisdom. Every Labour leader under whom he served would have said the same. He is Labour through and through.
"David can take great pride in all he has done to improve the lives of people in this country. He has been an amazing asset to the Labour Party and to Britain and I know he will continue to serve the country and the Labour Party with great distinction."