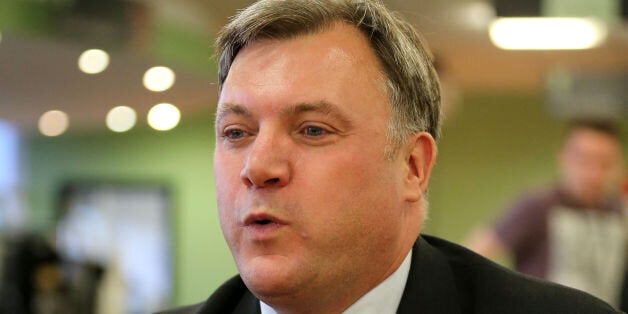 Shadow chancellor Ed Balls faces a driving ban after being issued with a summons for failing to stop after bumping another car.
The Morley and Outwood MP faces a court hearing over the incident in his constituency on April 5, although his office said he would be responding in writing and would not contest the charge.
In a blog post last month Mr Balls reiterated that he was unaware he had damaged the other vehicle, although he knew they had touched as he attempted a "tight" manoeuvre in a private drive.
"Another car was parked close by and I was aware the two bumpers touched. But I had no idea any damage had been done until the police got in touch a week later," he wrote.
"As soon as I was aware any damage had been done, I immediately took full responsibility for any damage caused. I've been in touch with the owner to apologise for the inconvenience and to pay for the repair to the marks on the parked car's bodywork.
"The police have to do their job. Once I'd confirmed I knew the bumpers had touched, their standard approach is to proceed to charge as they expect people to stop and check.
"I fully understand and accept that, so of course I will be accepting the charge.
"While I had no knowledge at the time that any damage had occurred, I accept their view that I should have checked.
"Getting points on my licence will be a blow - but that's the way it works."
The case will be heard at Leeds Magistrates Court on August 5, according to the Yorkshire Evening Post.
The offence of failing to stop after an accident can mean five to 10 penalty points, driving disqualification, a fine of up to £5,000 or, in the most serious cases, a jail sentence of up to six months.
Mr Balls is understood to have three points on his licence currently - and will be in line for a ban if he ends up with 12 or more.
Last year the Morley and Outwood MP was given three points for driving through a red light on the Embankment in central London.
He was also caught speeding in West Yorkshire, for which he paid a fine and attended a speed awareness course rather than accept penalty points.
In 2010 Mr Balls said he had behaved "stupidly" after being caught talking on his mobile phone while driving - although the points he received on that occasion should have lapsed.