Google's next major tablet, the Nexus 8, will in actual fact be a Nexus 9 -- and if the leaked specs are anything to go by then it will handily beat even Apple's iPad Air, on paper at least.
Leaked by Android Police, the Nexus 9 will be built by HTC under the codename HTC Volantis.
Looking like a giant version of the Nexus 5 the Nexus 9 will have an extremely high-resolution 8.9-inch display and is rumoured to be ultra-thin at just 7.9mm.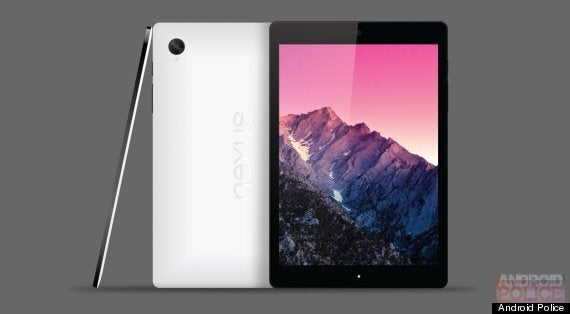 If the leaked info is to be believe then it's going to be extremely light at 418g, even lighter than Apple's flagship tablet. The Nexus 9 will also come with stereo speakers and a powerful Nvidia Tegra K1 processor.
There are some problems with the information we have though. For starters the design is almost identical to LG's design for the Nexus 5, despite LG proclaiming that it wouldn't be building a Google tablet.
Secondly the stereo speakers are nowhere to be seen -- and whilst the listing says it'll use an aluminium 'zero gap' design the back actually looks more like the soft plastic back found on the Nexus 5 as well.
Related