Usually when we hear "Kelly", "Instagram" and "bum" in the same sentence, we expect to read that Kelly Brook has posted another belfie, but in fact it's Kelly Osbourne who had a bit of a cheeky moment on Instagram over the weekend, flashing her bum in a photo she uploaded to her account on Friday night.
The 'Fashion Police' presenter - who talks frequently about her staunch exercise routine - dropped trou for the photo, which saw her showing off her bum in a pink thong, in a rare moment where her fabulous lilac hair isn't the first thing our eye is immediately drawn to.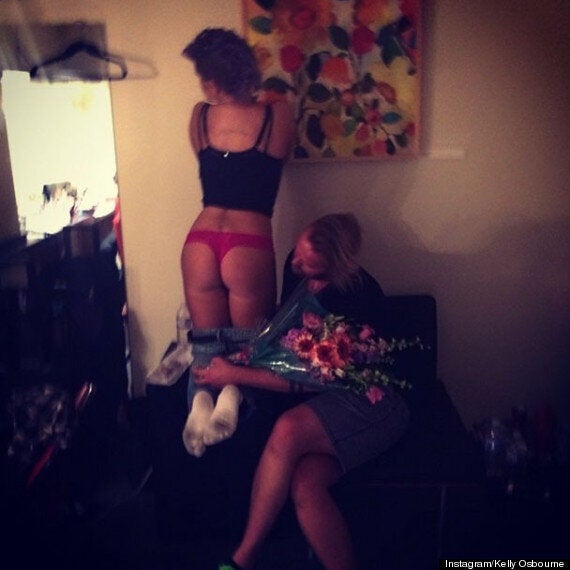 Kelly flashing her behind on Instagram
With her jeans around her ankles, Kelly joked in the photo's caption: "It's not a #FullMoon but it feels like one!"
She went on to wish "good luck" to the participants in the 24HourPlays event in Santa Monica, where she seemed to be having a great time as she posed for a photo with singer Alanis Morissette.
Using her hair as a makeshift moustache - well, who can honestly say they haven't done the same thing on a night out after a few sherberts? - she told her Instagram followers she was having "so much fun dancing the night away" with the 'Ironic' singer, before sharing their unique dance move which she'd branded 'The Beard'.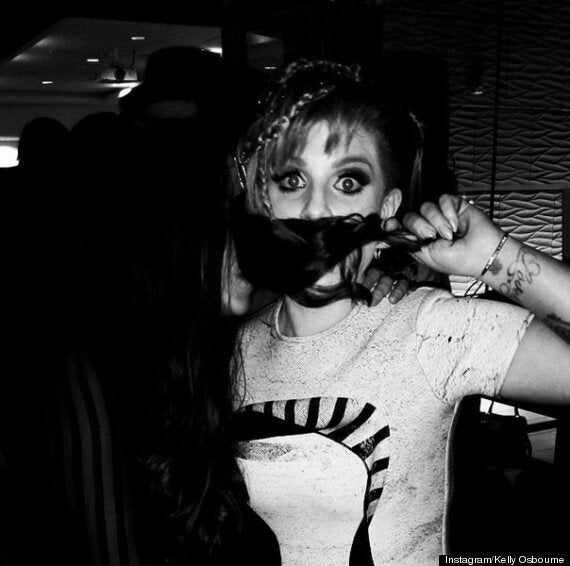 Kelly and Alanis debut 'The Beard'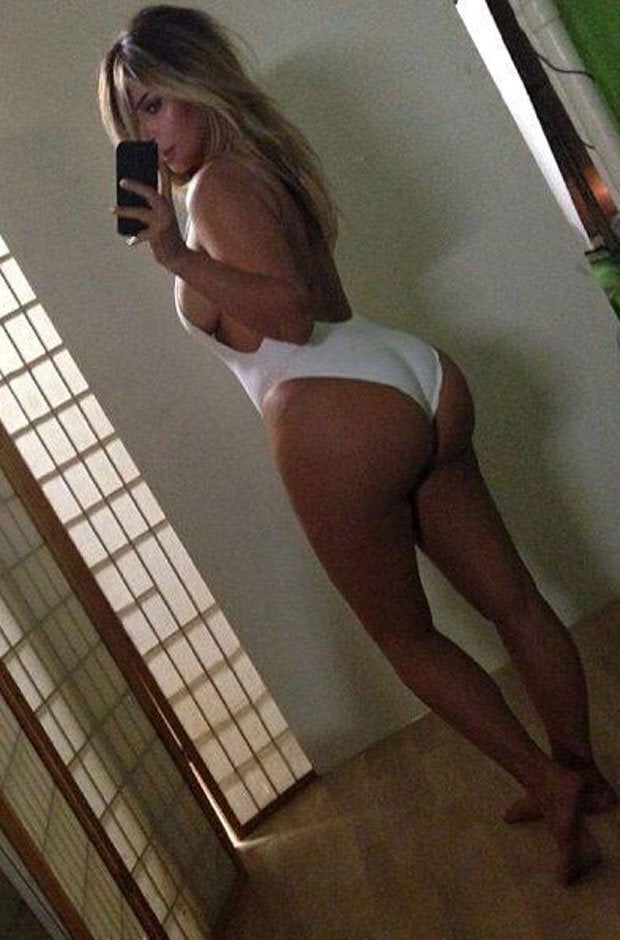 Celebrity Belfies
href="http://www.facebook.com/HuffPostUKEnt"target="_hplink">LIKE US ON FACEBOOK

| FOLLOW US ON TWITTER