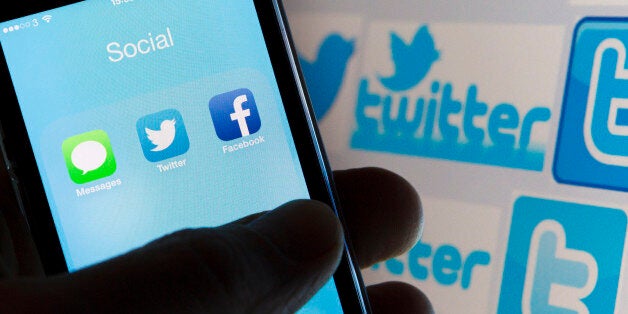 Social media is representing "a real problem" for police, a senior officer has warned as it emerged online crime is taking up "at least half" of front-line policing.
Chief Constable Alex Marshall, head of the College of Policing, said officers – along with member of the public – are struggling to to know "where to draw the line," between petty online insults and actual crime.
In a statement sent to the Huffington Post UK Mr Marshall said the issue was presenting officers with "a challenge."
But he said it's not that social media has created a new class of crime, but that old forms of crime have now changed to reflect that the way that people talk to each other now takes place online.
"As people have moved their shopping online and their communications online, they've also moved their insults, their abuse and their threats online, so many more police investigations are having an online element to them," he said.
About 6,000 officers are now being trained to deal with online offences, he told the BBC.
"I see that it won't be long before pretty much every investigation that the police conduct will have an online element to it," he said.
"It's a real problem for people working on the front line of policing, and they deal with this every day.
He told BBC Radio 4's Law in Action that in a typical day officers expect at least half of their calls to relate to social media, Facebook, Twitter or other forms.
These issues can range from antisocial behaviour or abuse to threats of assault.
Crime Prevention Minister Norman Baker told the Huffington Post that "policing cyberspace is as important as policing the streets.
He added: "All crime reported by a member of the public should be recorded in line with national guidelines – whether it happens online or offline."
But one anonymous officer told the BBC that while there can be serious complaints worthy of investigation, many complaints would not have been not considered crimes before the existence of social media.
He said: "A lot of the time.. it's that whole attitude of, 'I don't know what to do, I'll call the police, they'll sort it out for me.'
"It should be a case of let's be sensible, let's not be friends with that person on Facebook, perhaps contact Facebook first or don't use Facebook. It's common-sense stuff."
Mr Marshall told the Huffington Post that "police officers can't deal with every bit of nonsense or disagreement that occurs on social media and there is a line that needs to be drawn.
"If something is serious and someone is genuinely threatened, at risk or vulnerable that's a serious issue that we need to take on.
"The challenge for officers is to establish what is a criminal act and what is not. Officers dealing with less serious crimes and anti-social behaviour might deal with a dozen calls in a typical day and they tell us that at least half of reports of this type, whether around abuse or threats of assault, may be related to Facebook, Twitter or other forms of social media.
"We need to ensure that officers have the right skills and training to make these judgments so that we direct resources appropriately and protect those who genuinely need our help."