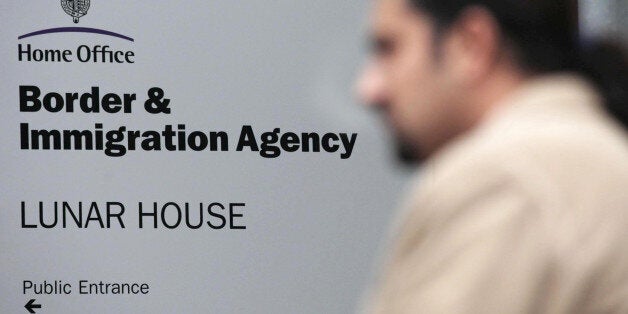 Sixty universities and private colleges have been banned from sponsoring any new international students to enrol and study following an unprecedented crackdown by the home office.
The news was broken by immigration minister James Brokenshire during a statement to the House of Commons on Tuesday. He said the highly trusted sponsor status of the educational establishments had been suspended following a "detailed and wide-ranging investigation into actions by organised criminals to falsify English language tests for student visa applicants".
Glyndwr University in Wales has been informed it cannot sponsor international students to come to the UK and study. The University of West London and Bedfordshire University have had their right to sponsor suspended, along with 57 private further education colleges, including the London School of Business and Finance (LSBF).
Brokenshire told MPs a criminal investigation had been launched and the scale of "systematic abuse on this government's watch.. is truly shocking".
The announcement follows BBC's Panorama report into the routine cheating in government-approved exams. The investigation uncovered a thriving market in false documents, with criminal agents helping students get around language tests which are necessary for a visa to be obtained - even if they speak little or no English.
Home Affairs Committee chair Keith Vaz called for face-to-face interviewing of people abroad applying to study in the UK, arguing: "If that was done they would never get here in the first place."
Related