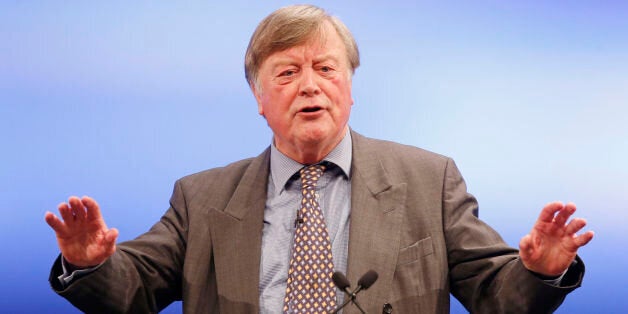 Ken Clarke clearly simply doesn't care about staying on message or in the cabinet anymore, if he ever did. The veteran cabinet minister appeared to seal his fate in the upcoming cabinet reshuffle on Wednesday by criticising David Cameron's handling of the phone hacking affair and praising Jean-Claude Juncker.
Cameron has been criticised by the judge at the Old Bailey after he used a TV broadcast to apologise for employing Coulson as his communications director while the jury was still considering other charges. Downing Street insist that the prime minister received the "best legal advice" before he made the statement. No.10 refused to confirm whether it had come from Attorney General, Dominic Grieve.
However Clarke popped up on BBC Radio 4's World at One programme to say Cameron had been "unwise" to comment. "They should have taken some legal advice first but I doubt whether it ever crossed David's mind," he said.
"There obviously wasn't a lawyer sitting around when they were being pressed by the public and the press to give comments on the news that had come out." Told about Downing Street's claim it had received legal advice, he said: "I think I know the source of 'the best legal advice' so I'll have a chat with him and he can correct me."
Clarke also helpfully waded into the row over the likely appointment of former Luxembourg prime minister as the next president of the European Commission. Cameron has been fighting what looks like a losing battle to block Juncker from securing the post, arguing he is too integrationist.
However Clarke, the most pro-EU member of Cameron's cabinet, said Junker was not the "arch-villain" he has been portrayed to be.
"I'm one of the few people, the prime minister is another, who has probably ever met Jean-Claude Juncker, he said. "He's been turned into an arch-villain. He's not an arch-villain.
"No one knows what he is supposed to have done wrong. The idea that he is an arch-federalist, a sort of public enemy number one, which the media have made him in the last few days, is slightly exaggerated."
If his claim that voters had "not yet felt any sense of recovery" in the economy did not bring his long cabinet career close to an end , today's Coulson-Junker double hit surely has.