NEW YORK -- It's official – the USA's dramatic World Cup group game against Portugal was the most watched soccer match ever in the US, with a massive 25 million viewers tuning in to see the Red, White and Blueconcede an injury-time goal to draw 2-2 against Ronaldo et al on Sunday evening (EST).
According to newly released figures, more than 18.2 million tuned in via the ESPN sports network, while around 6.5 million watched the game via the Spanish language channel Univision. The figures do not take into account those watching the game in bars, at work or in World Cup viewing areas. The combined total of almost 25 million means that more Americans watched Klinsmann's team's heroics than enjoyed the 2014 NBA finals, which averaged just 15 million viewers. Varela scores in stoppage time to keep Portugal in the competition
An impressive 16 million tuned in for the USA's previous game against Ghana, which the US won 2-1. It is unlikely that Thursday's deciding game against Germany will topple the Portugal match for viewing figures due to its weekday scheduling, especially as the kick off time in Brazil means the game will be shown at 12pm on the east coast and 9am on the west coast.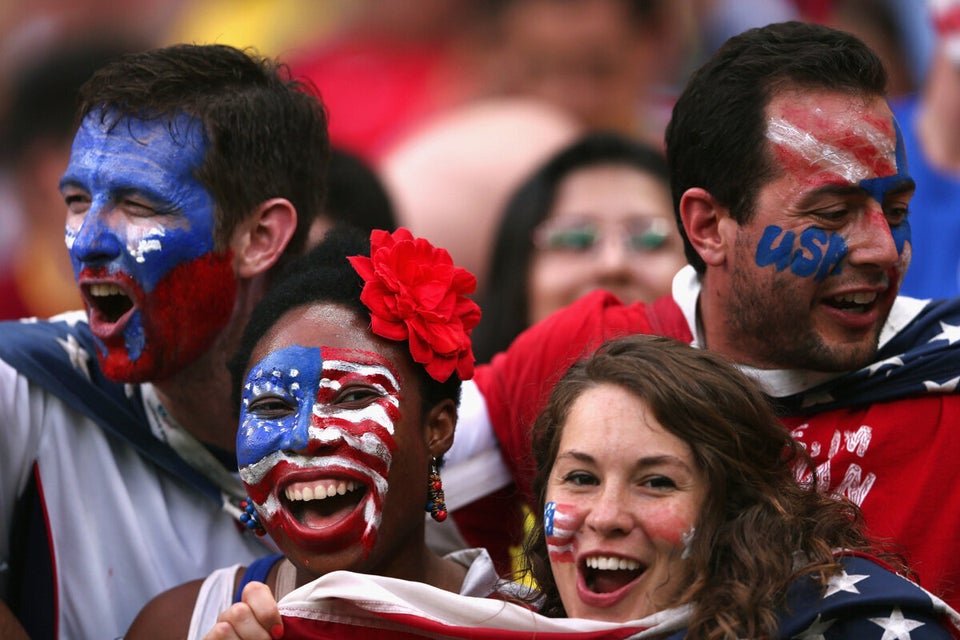 PHOTOS: U.S. vs. Portugal