A Nigerian pop star has offered up her virginity in exchange for the release of the schoolgirls kidnapped by Boko Haram.
The 23-year-old said: "This is 11pm in the night and do you know what I am thinking about?
"Those little girls, where they are and what could be happening to them. It is just unfair. They are too young. I wish I could offer myself in exchange."
"They are between 12 and 15-year-old girls for Christ's sake. I am older and more experienced.
"Even if 10 to 12 men have to take me every night, I don't care. Just release these girls and let them go back to their parents."
It showed the Islamist militants and girls in floor-length Islamic dress speaking to camera.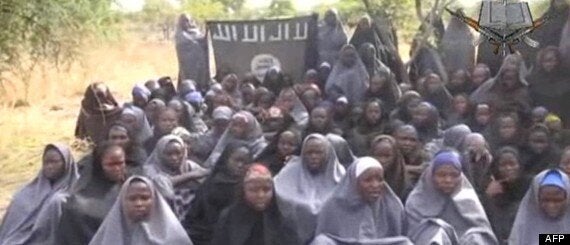 A video which Boko Haram claim show the missing Nigerian schoolgirls
Speaking for around 17 minutes Boko Haram's leader Abubakar Shekau said the girls have been converted to Islam and would not be released until Boko Haram prisoners are freed.
The girls are seen wearing black and grey Islamic dress called a chador (loose cloak) in an undisclosed rural location.
The group was founded in 2002 in Nigera's northeastern Borno district - where the schoolgirls may have been taken - and is committed to creating an Islamic state in Nigeria, where Sharia courts would dispense criminal justice.
Boko Haram - which means "Western education is sinful" - is only a nickname. Their preferred name is Jama'atu Ahlis Sunna Lidda'awati Wal-Jihad, which means "people committed to the propagation of the prophet's teachings and jihad".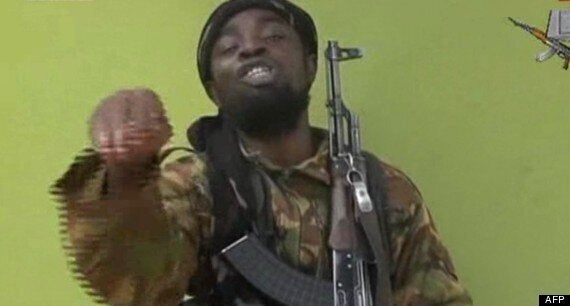 The Boko Haram leader appears for 17mins in the video, but never in the same shot as the girls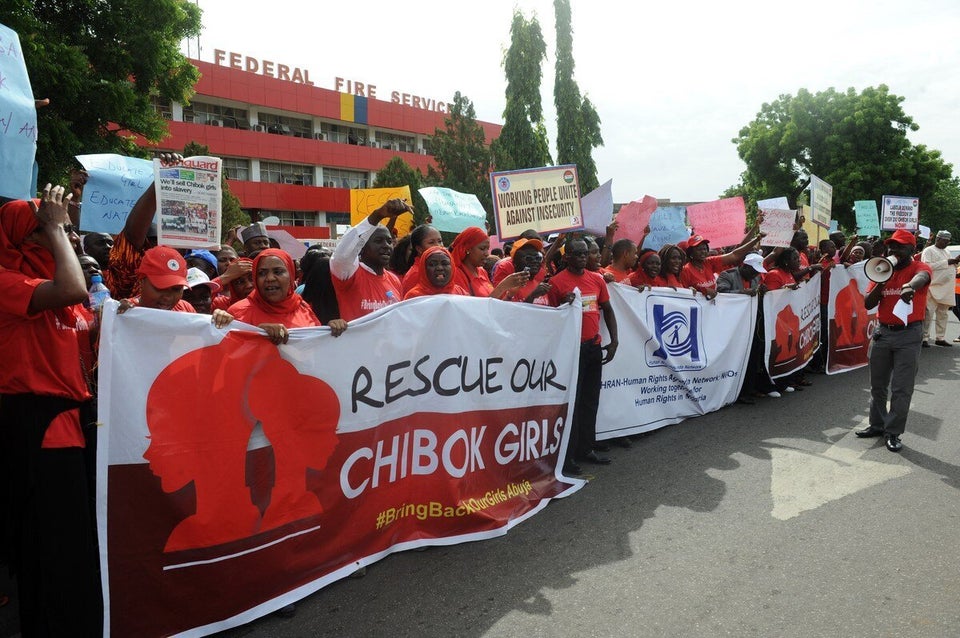 Nigeria Unrest - Boko Haram Kidnap