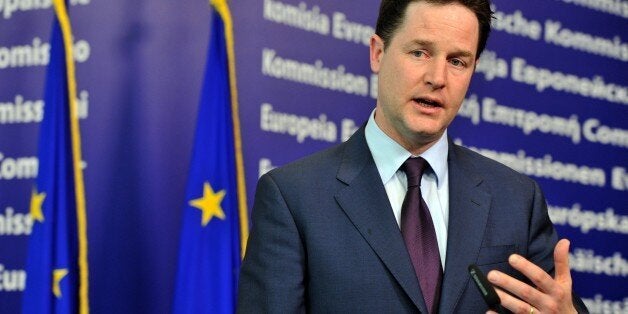 Britain has attracted no more overseas investment as a member of the European Union than it would have done alone, research has found.
Many of the myths about the benefits of being part of the single market do not stack up, according to cross-party think tank Civitas.
This would be politically awkward for Nick Clegg and the Liberal Democrats, who have staked their political reputation on campaigning to stay in the European Union due to its economic benefits. The Liberal Democrat leader has previously described the prospect of leaving the political bloc as "economic suicide".
Although the UK enjoyed a boost after joining the then Common Market in 1973, the increase in foreign direct investment (FDI) was short-lived, the Civitas report said.
Overall, there is no evidence to suggest the market encourages investment and many non-members have a better track record of attracting overseas cash, the EU Effect report found.
Single Market founding members - Belgium, Denmark, France, Germany, Greece, Ireland, Italy, Netherlands, Spain, Portugal and the UK - received the equivalent of £9,300 of FDI per person over its first 19 years while independent European countries Norway, Iceland and Switzerland received £16,460 per person, the study showed.
Report author Michael Burrage said: "There is no evidence to suggest that the Single Market as a whole has been a magnet to foreign investors, or that it has encouraged FDI in the UK specifically. Many non-members have attracted more FDI."
The report also dismisses suggestions made when the single currency was being set up that remaining outside would hit investment.
Britain did see a drop in its share of FDI but France and the Netherlands, both eurozone members, were hit by larger falls, it found.
Burrage added: "The rate of growth of the UK's FDI stock over the years 1993-2011 has been comparatively mediocre, slightly below the mean of other founder members. In the meantime, FDI in many independent countries, both in Europe and beyond, has grown at faster - often far faster - rates.
"The case for UK membership of the EU, of the euro, and of the single market, has rested to a considerable extent on claims about their benefits for FDI in the UK, and warnings about the consequences of losing them.
"Much the most credible of these claims is that entry to the Common Market in 1973 boosted FDI in the UK, since the same positive effect can be observed in most other new entrants, whatever date they might have joined.
"However, the claim that membership of the EU as such has been of lasting benefit to FDI in the UK is not credible, and difficult to reconcile with the higher rates of growth in FDI flows and stocks found in many non-member countries in Europe and beyond."
The findings come on the same day that David Cameron is making his last ditch bid to stop Jean-Claude Juncker becoming the next president of the European Commission.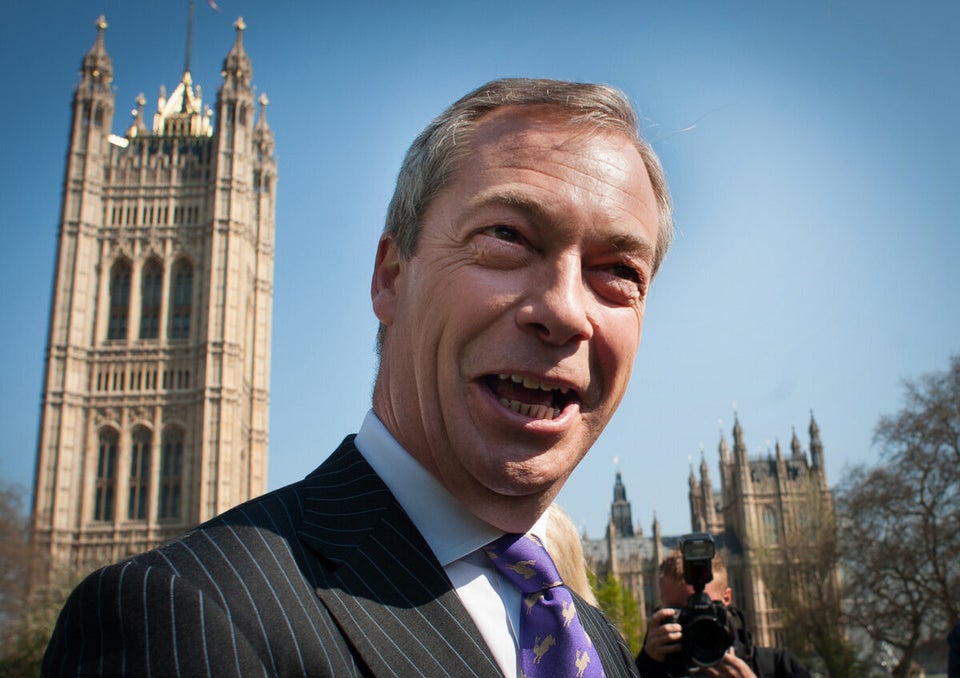 Brexiters
Related