The wonderful if somewhat improbable football film Escape To Victory is set to be replayed, with a new version reportedly in development. According to the Hollywood Reporter, Doug Liman, whose films include Swingers and The Bourne Identity, is said to be involved in the remake.
The original, which hit theatres in 1981 and was directed by John Huston, featured Michael Caine and Sylvester Stallone, alongside a raft of recently retired international players, as the prisoner-of-war team selected to play against the German national team during the height of the Second World War.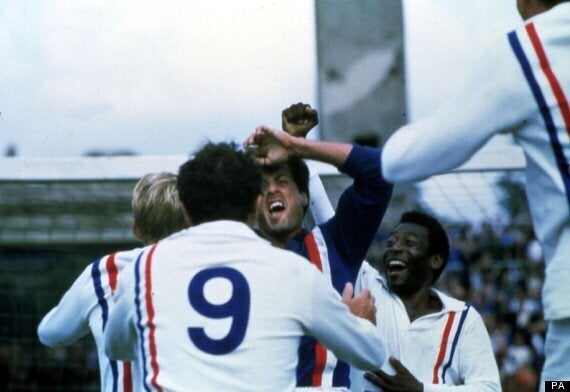 Stallone as Hatch celebrating the prisoners' win
Alongside Stallone, who played goalkeeper Hatch, and Caine, who played former midfield general John Colby ("West Ham United and England"), the cast included such luminaries of the actual game as Pele, Bobby Moore, John Wark and Mike Summerbee, all seemingly trying to outdo each other as to who could put in the most wooden performance over 90 minutes.
There is no word yet as to who will be cast in the new film, but it wouldn't take much imagination to see former England man David Beckham lined up in some form of starring role.
Who would you like to see star in the remake? Tell us in the comments below…
Here is a selection of Football's most preposterous haircuts: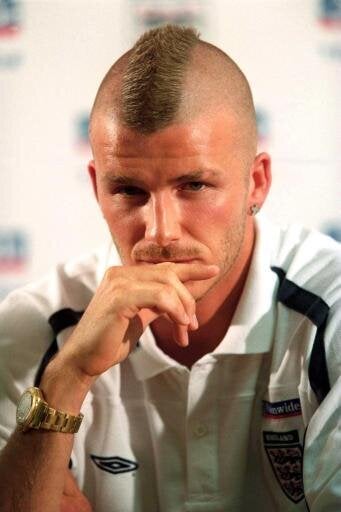 The 27 Worst Hairstyles In Football History