A school has been closed as armed police search for a "well-known Elivis impersonator" who is believed to have access to guns.
Derrel Weaver, 60, from Higher Widlake Farm in Widegates, Cornwall, is wanted in connection with an investigation which began after a domestic incident at the farm at 9.30pm yesterday.
Members of the public who see Mr Weaver are asked not to approach him and call 999 immediately. Police snipers in camouflage gear have been deployed to a village near Plymouth, according to the Plymouth Herald.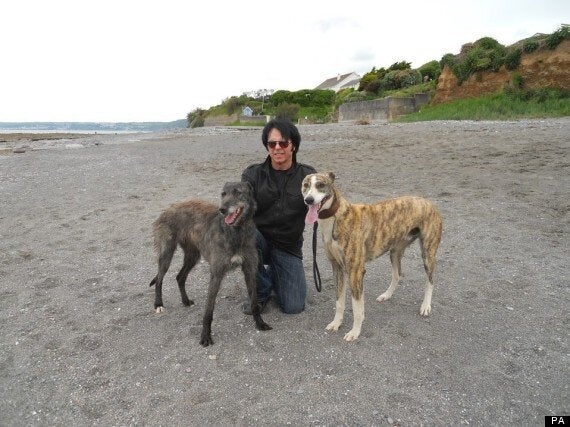 Derrel Weaver who is wanted in connection with an ongoing investigation following a domestic incident at Higher Widlake Farm in Widegates
Local resident Ann Chudleigh, 67 told the Herald: "Derrel is a well-known Elvis impersonator and teaches art at the village hall where a small group has taken lessons from him for years.
"He collects authentic juke boxes which he lends to the village for events and makes up recordings of music for local people."
Police say it is unclear if Mr Weaver is armed but it is a possibility and a high police presence remains in the Widegates and wider Looe area, including firearms officers and trained local officers.
Devon and Cornwall Police said that as a result of the manhunt the nearby Trenode Church of England Primary School has been closed as a precaution.
The force said the head teacher took the decision to close the school following consultation with officers.
"This unusual decision has been taken as a precautionary measure for safety reasons and because of the ongoing police activity in that area," the spokesman said.
"All members of the public are advised to avoid this area while this operation is ongoing. Those in the area should remain vigilant and report any suspicious activity via 999."
The spokesman added: "We do understand that this will cause some significant inconvenience for some parents and local residents and this decision was not taken lightly but public safety is our most important concern of the school and police."
Superintendent Jim Pearce said: "We would ask the public to be vigilant at what is obviously a disturbing time for local communities.
"If any member of the public sees Mr Weaver we would ask them to ring 999 and not to approach him.
"There are currently significant inquiries on going to locate Mr Weaver and this includes the chance he may be in possession of a firearm.
"There is currently no suggestion that Mr Weaver is any risk to members of the public, but we need to locate him as soon as possible.
"There is already extensive work on going to contact and speak to Mr Weaver by trained police co-ordinators and this also remains ongoing."