Former French President Nicolas Sarkozy has been detained by police over claims corruption claims in what commentators have described as an "unprecedented" move against a former head of state.
He was held near Paris for questioning, reports said. He attended police officers in Nanterre, west of the capital, on Tuesday morning and was detained.
"Mr Sarkozy has been summoned to Nanterre and is being held for questioning," a legal source told Reuters.
The news agency reported Sarkozy was suspected of using a network of informers to keep him informed about a separate enquiry into his 2007 election campaign.
The detention of an ex-president was described as "unprecedented".
Unprecedented for a former president to be held in this way. #Sarkozy thought to have been planning a return to frontline politics.

— James Mates (@jamesmatesitv) July 1, 2014
Sarkozy was elected in 2007 but was defeated after one term by Francois Holland in 2012. He was believed to be preparing to run against Holland in 2017.
Police are investigating whether Sarkozy promised a legal officer, Gilbert Azibert, a prominent role in Monaco in exchange for inside information, The Independent reported.
Sarkozy's detention is the first time a former head of state of the country has been held in police custody, the BBC reported.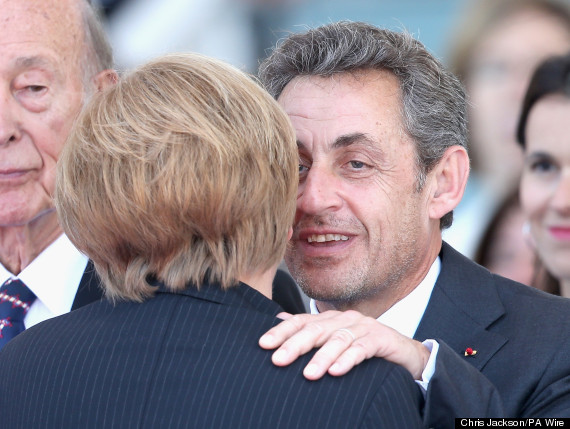 Nicolas Sarkozy, pictured here with German chancellor Angela Merkel
Azilbert and another legal officer are also reportedly being held.
His predecessor, Jacques Chirac, received given a suspended prison sentence in 2011 for embezzlement and breach of trust, committed before he was president, while he was mayor of Paris.