Russell Brand has intervened in the Rolf Harris case to give his slightly odd thoughts on the fact a man who was a beloved children's entertainer for decades is now a convicted sex offender.
Giving his opinion via YouTube, Brand said that Rolf Harris' verdict was "like a graffiti over our consciousness, a graffiti over our grasp of what's real".
READ MORE:
In between explaining why the vilification of Harris was different from the vilification of former Iraqi dictator Saddam Hussein and imploring people to considier what the verdict tells us about our perception of reality, Brand said "you can't get any joy" out of what had happened to the entertainer.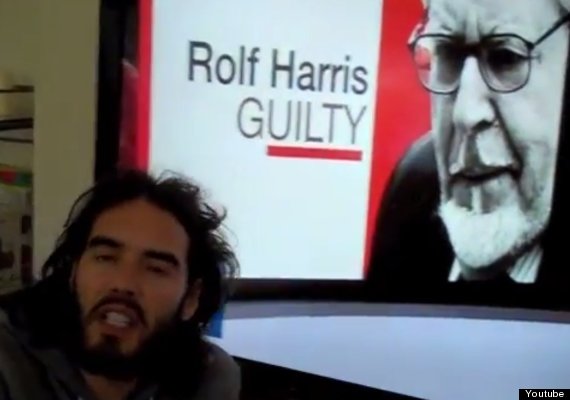 Russell Brand gave his YouTube subscribers his thoughts on Rolf Harris' conviction
He says: "You can't get any joy out of it because look at Rolf now, he's just a pathetic old guy. You can't go 'Good. Go to prison'. I mean what vindication, what joy can you get from it? What sense of justice?"
He added: "It just makes you feel that reality is very muddled and confusing, like you have to revise your own childhood.
"That's an integral part of your own life you have to look back and go 'oh right, so what was going on then then, when I was watching cartoon club and enjoying that stuff?
READ MORE:
"You have to revise your narrative.
"On one side of the story you've got the victims, which are obviously human, and real. And then on the other side you've got Rolf and his family that are human and real."
In the six-minute video, Brand, who has more than 200,000 subscribers on the video sharing site, gives his thoughts while perched in front a TV showing news of Harris' conviction.
"With Rolf Harris newly cast as a villain it creates this uneasy moral climate of nihilism. He's like a graffiti over our consciousness, a graffiti over our grasp of what's real," he says.