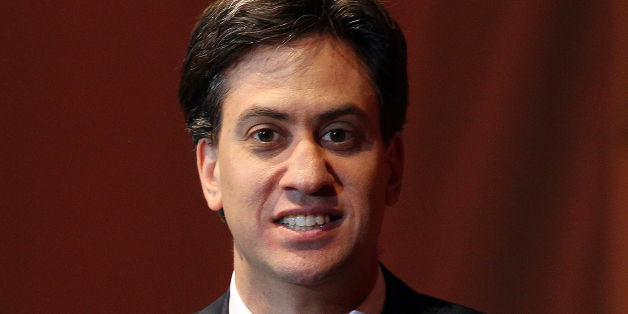 Simon Cooper/PA Wire
Ed Miliband has rejected calls from his party's biggest financial backer, the Unite union, to promise an in/out referendum on EU membership at next year's general election.
Delegates at Unite's conference yesterday voted in favour of a referendum promise, with general secretary Len McCluskey warning that Labour risked being "boxed in" by Tories if it failed to offer one.
But Miliband told a conference staged by think-tank Policy Network that an in/out vote was "not the priority for the country".
The Labour leader won applause from a business audience as he said he was committed to "keeping Britain in the European Union".
Miliband said: "I have no truck with those who say we should cut ourselves off from the rest of the world. There should be an in/out referendum if there is a further transfer of powers from Britain to the EU.
"But I am not going to follow others in saying that we should commit to spending the next three years focusing on an EU referendum in 2017, when we have so many other things to sort out in this country and we need businesses to invest here.
"It is not the priority for the country. Instead we must act now to reform the European Union to make it work for Britain."
Miliband said: "Many business people are worried about the drift of our country towards exit from the EU. I understand your worry.
"Let me be clear: I am absolutely convinced that our future lies in the EU. For jobs. To tackle big strategic questions from climate change to crime and terrorism. And because I care about the outward-looking character of Britain."