A mother-of-two has become the proud owner of Britain's biggest fake breasts, clocking in at a whopping 30KK.
Each of 5ft Debbie Delamar's breasts contains 2.6 pints of silicone - making them so large she was at first unable to bring her hands together to clap.
Army wife Delamar had her first boob job aged 28, jumping from 30DD to 30FF.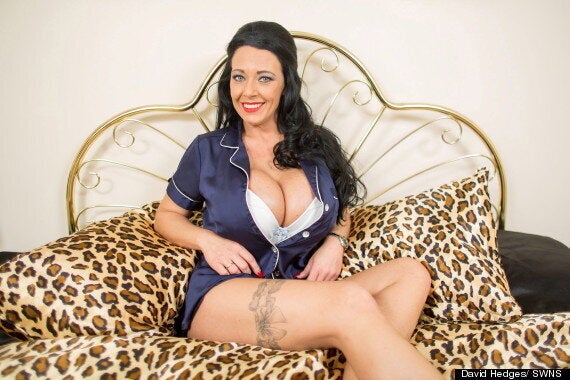 Debbie Delamar is 5ft, a size 8 and has 30KK silicone breasts
While she's proud of her newfound fame, she admits her giant breasts do affect her job at a car parts plant, where she has to sit further back from the assembly line than other women.
Delamar said: "People stare at me wherever I go but I enjoy it. I love the fake look and want to be as big as possible.
"I know I'm not a conventional army wife or mother, but I'm not hurting anyone.
"I really just like the fake artificial look. Some people like blonde hair or black hair - I like big fake boobs.
"It was never intentional to be the biggest in Britain, but it just sort of happened.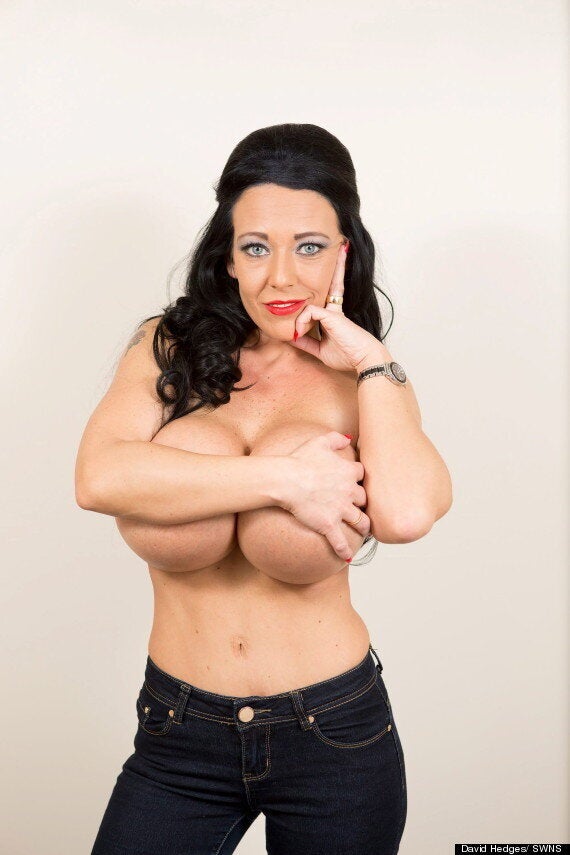 Delamar was a 30DD before her first breast enlargement
"They don't really get in the way anymore as I have adapted to them, but the first time they did was when I was at a concert with my daughters.
"I went to clap my hands and I realised I couldn't anymore.
"I don't have to worry about them getting in the way around the house as my husband does all the ironing and things, but at work I do have to sit a few more inches away from the desk."
Delamar, from Brecon, Powys, had her first boob job in 2008 in Cyprus, where her colour sergeant husband Rob, 35, was posted with the Duke of Lancaster Regiment.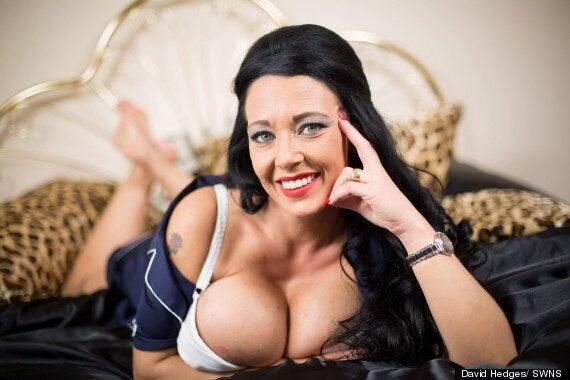 The mother-of-two charges £35 for each topless picture for her online fans
The £3,800 op took her from a 30DD to a 30FF but it wasn't big enough for her and less than a year later she forked out another £3,200 to take her to HH.
But that didn't last long either and in May she had her huge silicone implants - each containing 1,500cc or 2.6 pints - specially made by a French company.
Many surgeons refused to carry out the operation but Delamar, who is a size 8, found a doctor prepared to carry it out for £8,000 at the private Highgate Hospital in London.
Delamar has gained thousands of fake boob fans from all over the world via her Twitter feed and now charges £35 for topless pictures.
She said: "I don't mind the attention - I'm used to it now.
"I receive hundreds of messages a day from across the world and there's even fan pages set up in my name.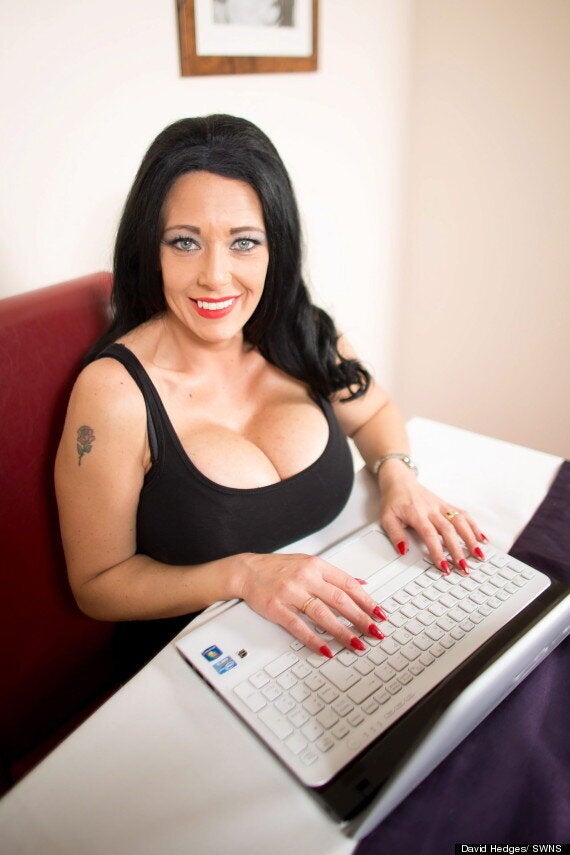 Delamar used to idolise Katie Price but says she's 'just not big enough now'
"I never intended to fall into glamour modelling, but it just happened after fans found me online.
"The reaction I get is varied. Sometimes people will look and then have to look back again to check what they have seen.
"Sometimes when men will be looking and their wives or girlfriends will catch them and they will get a bit of a telling off.
"I don't have that many celebrity style icons but I do like to model my look on some people in the adult entertainment industry.
"I used to like Jordan, but she's just not big enough now."
She added: "I think I've got the biggest silicone implants in Britain but a woman in America has bigger saline implants than me.
"I'm happy with the way they look now and have no plans to go even bigger."
Delamar's daughters, Sian, 15, and Katie, 12, have different opinions on their mother's assets.
She says: "My oldest thinks it's great and just wants me to be famous but my youngest is more shy and a bit embarrassed by them.
"I don't think I'm a bad role model. We're responsible parents and it was never my intention to forge a glamour modelling career, but I couldn't be happier."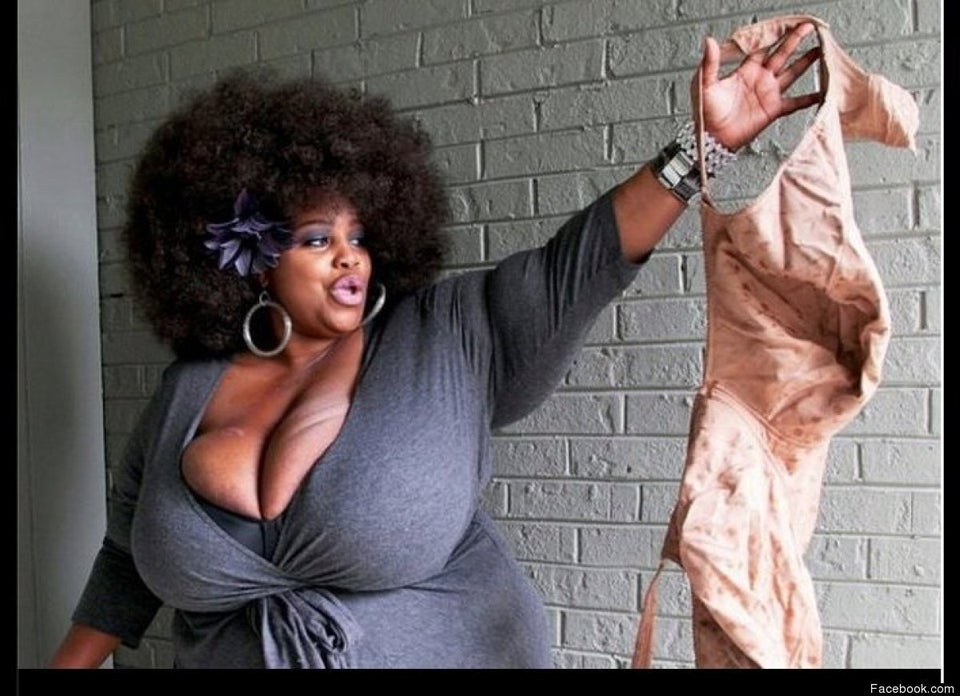 Amazing Anatomies