More than 60 women and girls have escaped from the Nigerian Islamist group Boko Haram, security sources say.
The escapees had been abducted from Kummabza village in late June, the AFP reports.
The group is still holding more than 200 schoolgirls abducted about two months ago from Chibok.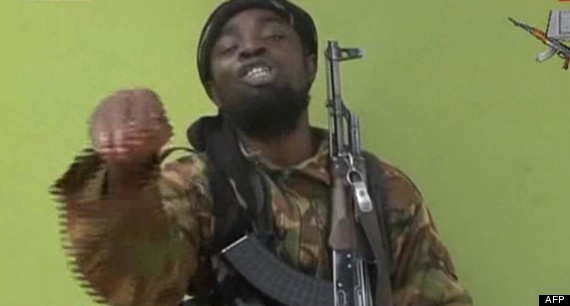 Boko Haram leader Abubakar Shekau speaking to the camera in a video released in May
In comments reported by the BBC, local vigilante Abbas Gava told journalists he had "received an alert from my colleagues… that about 63 of the abducted women and girls had made it back home."
He added: "They took the bold step when their abductors moved to carry out an operation."
Boko Haram kidnapped 276 schoolgirls in April, sparking international outrage and the #bringbackourgirls hashtag.
SEE ALSO: Nigerian Pop Star Offers Virginity In Exchange For Release Of Schoolgirls Kidnapped By Boko Haram
A month after the abduction, a chilling video purportedly filmed by the jihadi extremists was released.
It showed the Islamist militants and girls in floor-length Islamic dress speaking to camera.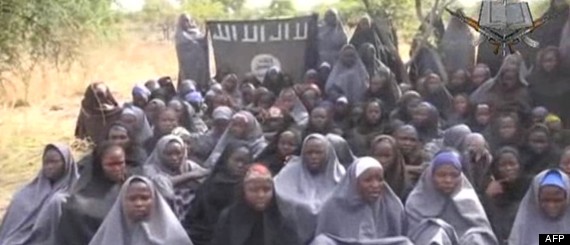 A video which Boko Haram claim show the missing Nigerian schoolgirls
Speaking for around 17 minutes Boko Haram's leader Abubakar Shekau said the girls have been converted to Islam and would not be released until Boko Haram prisoners are freed.
The girls are seen wearing black and grey Islamic dress called a chador (loose cloak) in an undisclosed rural location.
The group was founded in 2002 in Nigera's northeastern Borno district - where the schoolgirls may have been taken - and is committed to creating an Islamic state in Nigeria, where Sharia courts would dispense criminal justice.
Boko Haram - which means "Western education is sinful" - is only a nickname. Their preferred name is Jama'atu Ahlis Sunna Lidda'awati Wal-Jihad, which means "people committed to the propagation of the prophet's teachings and jihad".