There are some strange diets out there, from the ice diet to the cabbage soup diet - but have you ever met a person on the pet food diet?
One woman has vowed to eat nothing but pet food for a month, but not to lose weight - Dorothy Hunter is chowing down on dog and cat food for 30 days in order to prove it is just as healthy for you as it is for your pets.
(Although we're not quite sure with that line of thinking, judging by the ghastly things dogs put in their mouths yet still manage to be alright).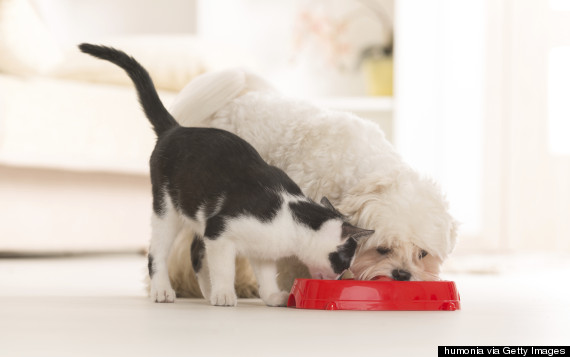 The pet shop owner is eating the "all natural" furry-friend food she sells at Paw's Natural Pet Emporium in Washington, USA.
According to Fox News, Dorothy said: "You would be surprised how tasty dog and cat food can be when it's made right.
"You really are what you eat and it's the same for your pets. I decided to eat this food for a month just to prove how good it tastes, as well as showcase its nutrition."
Dorothy also said the food in her store is completely natural: "There are not fillers, or animal (byproducts) or preservatives. We also do our best to make sure we do not carry any edible foods from China or products whose ingredients come from China," she said.
So, what has Dorothy made of her new diet so far? Apparently Tiki canned chicken cat food is a new favourite of hers, along with dry kibble from Natural Balance.
The animal lover told Tri-City Herald:"I can't stress enough how important it is to read labels and see what's in the food you eat - whether it's pet food or human food.
"If this month of eating pet food enlightens people to the importance of that, then I'll be happy."
SEE ALSO

Man Addicted To Plastic Bags Has Chomped Over 60,000 - But Medical Tests Reveal He's Fit As A Fiddle