JK Rowling set the internet alight yesterday with her new Harry Potter story, however, the movies' leading man Daniel Radcliffe has made it clear that he isn't likely to return as the bespectacled wizard.
When Daniel made an appearance at a TV critics press tour just hours after Rowling published her new Potter story online, it was inevitable that someone would quiz him on the possibility of new films.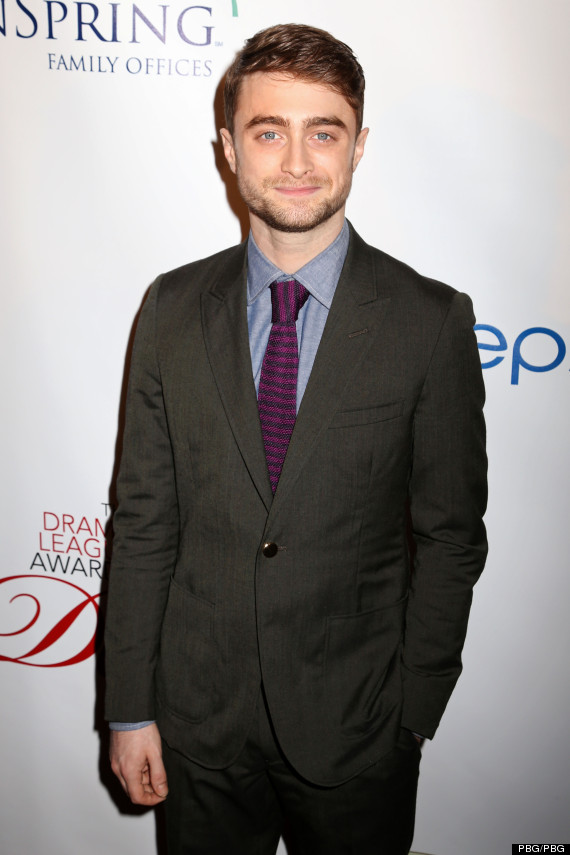 Daniel Radcliffe
However, in a move that will no doubt disappoint the franchise's fans, Daniel stated "I'm inclined to say no" when asked if he would make a return as Harry, according to the NY Daily News.
"It's not even really a hypothetical question now," Daniel stated, before revealing that he hasn't seen Rowling's 1,500 world tale yet.
"I haven't read it yet, though I will," he said, quickly adding: "But my understanding is that it's very short, not worthy of adaptation to film."
Rowling published the short story as part of a series of articles on the Quidditch World Cup, which is running on the Pottermore website.
The piece is styled as if it has been penned by journalist character Rita Skeeter, who describes Harry as having "threads of silver" in his hair and a small cut over his cheekbone, which is likely to be a result of his dangerous career as an auror. The movies' stars pose at the final film's NYC premiere
Harry's pals Ron and Hermione also feature in the tale, which reveals that Ron quit his job at the Ministry Of Magic to help run his brother's joke shop.
Meanwhile, Hermione is Deputy Head of the Ministry's Department of Magical Law Enforcement and the trio are joined by their former school pals Neville Longbottom and Luna Lovegood.
Fans took to Twitter to praise Rowling when the tale was released yesterday, and the hashtag '#HarryPotterIsBack' soon became a worldwide trend on the social-networking site.
Earlier this year, it was revealed that Rowling is writing the screenplay for three Harry Potter-inspired movies, though the wizard and his friends will not be making an appearance.
Instead, the films will be based on the fictitious text book 'Fantastic Beasts', which appeared in the 'Harry Potter' series and was later turned into a book by Rowling in 2001.
LIKE US ON FACEBOOK | FOLLOW US ON TWITTER