'Mr Selfridge' creator Andrew Davies has hinted that there could be just two seasons of 'Mr Selfridge' left.
Jeremy Piven and his castmates are currently filming the third series of the drama, however, the show's creator has hinted that he's already thinking about when it will end.
**Warning: Season 2 spoiler ahead**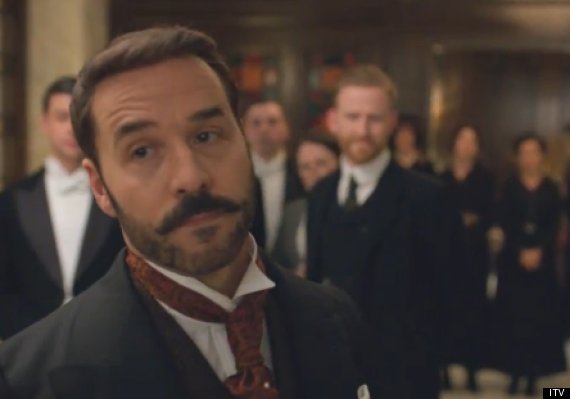 Jeremy Piven plays department store pioneer Harry Selfridge
Speaking to Digital Spy, Andrew said: "It ['Mr Selfridge'] was always conceived of as four series - that is, if people liked it enough.
"People seem to love it, so I think we can do the four series."
Andrew also revealed what viewers can expect from season 3, promising that Harry Selfridge will become "darker and wilder" following his wife's death.
"He was just such a good boy all through the second series - I'd like him to cut loose in the third," the writer continued.
"[In real life] he became increasingly wild and reckless and finished up penniless - so it's got a tragic arc at the end. I guess we're going to stick to that."
INTERVIEW: Jeremy Piven Discusses Season 2's Dramatic Twist
Earlier this year, it was announced that sisters Hannah and Kara Tointon have joined the cast.
The third series picks up in 1919, shortly after World War I.
'My Family' star Zoe Wanamaker will also star in the new episodes, which are currently being filmed.
LIKE US ON FACEBOOK | FOLLOW US ON TWITTER